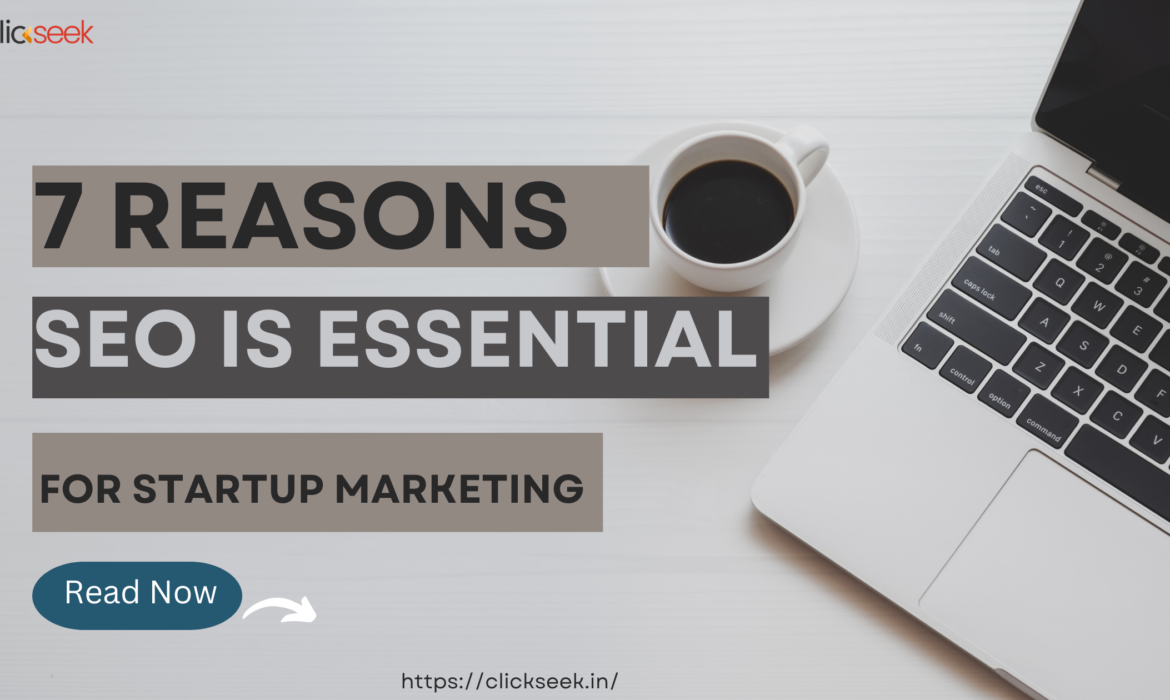 In today's digital world, establishing a strong online presence is crucial for the success of any startup. One of the most effective strategies to achieve this is search engine optimization (SEO). SEO helps improve a website's visibility on search engine result pages, driving organic traffic and generating leads. In this blog post, we will discuss ten compelling reasons why SEO is essential for startup marketing and how it can significantly benefit your business.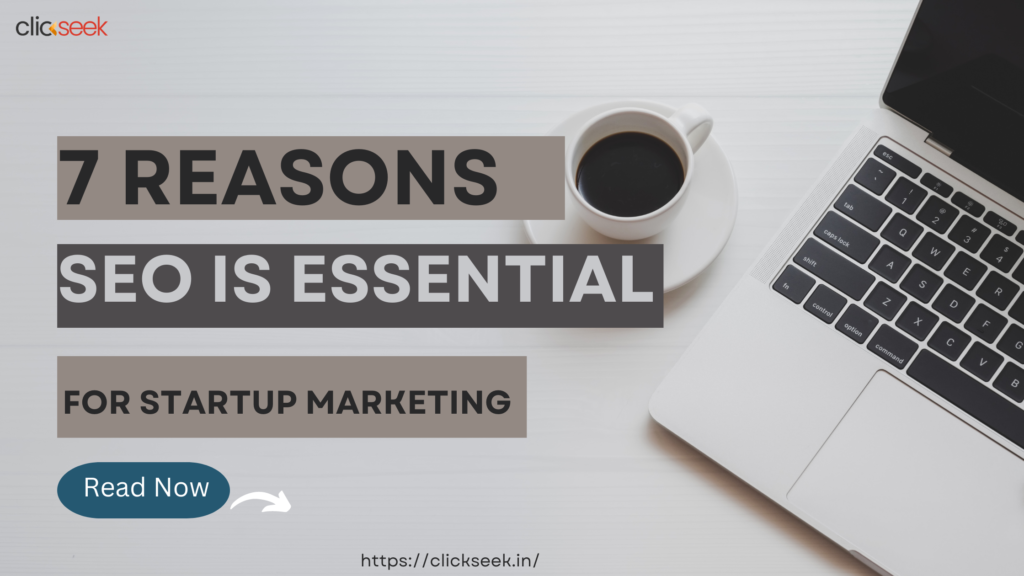 Introduction: SEO The Real Factor
In today's fiercely competitive digital landscape, startups face numerous challenges when it comes to establishing their brand and gaining market share. With limited resources and a need to make a big impact, startups must leverage effective marketing strategies to thrive. One such strategy that can significantly contribute to their success is Search Engine Optimization (SEO). By implementing SEO techniques, startups can improve their online visibility, attract organic traffic, and outshine their competitors. In this article, we will explore ten compelling reasons why SEO is essential for startup marketing and how it can help them achieve growth and success.
What is SEO and Why is it Important for Startup Marketing?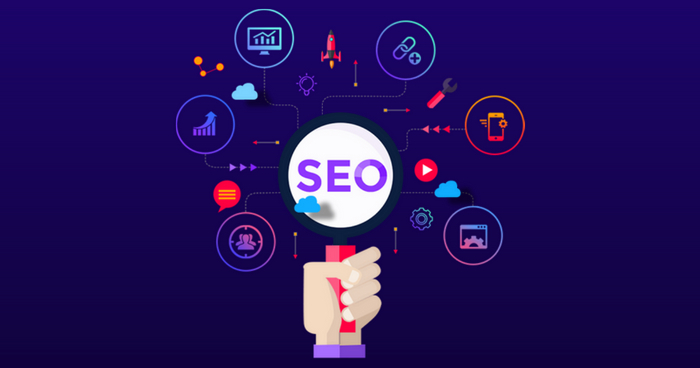 Search Engine Optimization (SEO) is the practice of optimizing a website to improve its visibility and rankings on search engine results pages (SERPs). It involves various strategies and techniques, including keyword research, content optimization, on-page optimization, link building, and technical optimizations. SEO is crucial for startup marketing because it helps startups:
Increase Organic Traffic: SEO allows startups to attract organic traffic from search engines, driving relevant visitors to their websites without the need for paid advertising.
Build Brand Awareness: By appearing prominently in search results, startups can increase brand visibility and establish themselves as authoritative and trustworthy sources of information.
Generate Qualified Leads: SEO helps startups target specific keywords and optimize their content to attract users actively searching for products or services they offer, resulting in higher-quality leads.
Compete with Established Brands: Startups often face competition from well-established brands. SEO provides an opportunity for startups to level the playing field and compete for visibility and customers.
Achieve Long-Term Results: Unlike some short-term marketing tactics, SEO is a long-term strategy that can continue to generate results and organic traffic over time, providing a solid foundation for sustainable growth.
Now that we understand the importance of SEO for startup marketing let's delve into the ten reasons why startups should prioritize SEO in their marketing efforts.
Boost Online Visibility
In a world where consumers heavily rely on search engines to find products and services, having a strong online presence is crucial for startups. SEO plays a pivotal role in increasing their visibility on search engine results pages (SERPs). By optimizing their website with relevant keywords, high-quality content, and technical elements, startups can climb the search rankings and make it easier for potential customers to discover them.
Did you know? According to a study by Advanced Web Ranking, websites that appear on the first page of Google search results receive 91.5% of the total organic traffic, while those on the second page only get 4.8%. This highlights the importance of SEO in boosting online visibility and capturing a significant share of organic traffic.
Cost-Effective Strategy
Startups often operate on tight budgets, making cost-effective marketing strategies a top priority. SEO is an excellent solution for startups looking to maximize their marketing ROI. Unlike traditional advertising methods that require significant financial investments, SEO allows startups to generate organic traffic without breaking the bank. By investing time and effort into optimizing their website, startups can achieve long-term results and attract high-quality leads at a fraction of the cost of other marketing channels.
Fact: According to a survey conducted by HubSpot, inbound marketing strategies, such as SEO, cost 61% less per lead than outbound marketing strategies, such as print advertising and direct mail. This makes SEO an attractive and cost-effective option for startups looking to generate leads and drive conversions.
Targeted Traffic Generation
One of the significant advantages of SEO is its ability to drive highly targeted traffic to a startup's website. Through extensive keyword research and optimization, startups can align their content with the specific needs and interests of their target audience. By attracting visitors who are actively searching for the products or services they offer, startups can increase the likelihood of converting them into paying customers, resulting in higher conversion rates and improved sales.
Fun fact: According to Search Engine Journal, 93% of online experiences begin with a search engine. This highlights the importance of SEO in capturing the attention of potential customers at the very beginning of their buying journey and driving targeted traffic to a startup's website.
Increased Social Media Presence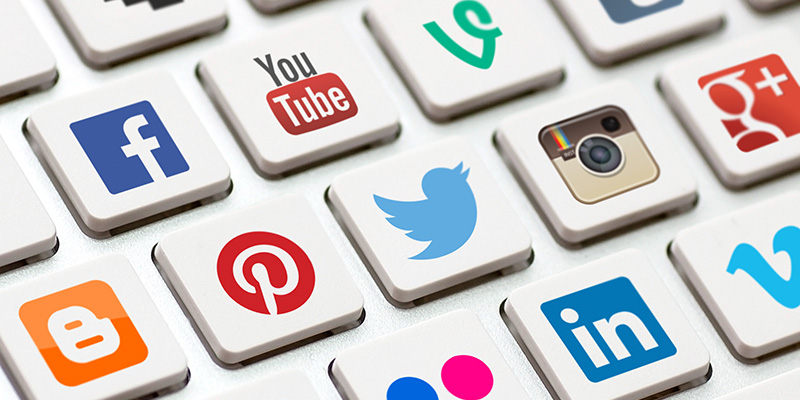 Off-page SEO techniques like link building and influencer marketing can indirectly boost your startup's social media presence. When authoritative websites and influencers share your content, it reaches a wider audience, increasing brand visibility and driving traffic to your website.
Examples:
Acquiring backlinks from reputable websites improves search engine rankings and increases the likelihood of social media shares.
Collaborating with influencers in your niche exposes your brand to their followers, leading to increased engagement and website visits.
Facts:
Businesses with blogs receive 55% more website visitors (HubSpot).
49% of consumers rely on influencer recommendations on social media (Influencer Marketing Hub).
Social media platforms like Facebook (2.85 billion monthly active users) and Instagram (1 billion) offer massive user bases to tap into.
Establish Brand Authority
Establishing credibility and authority is crucial for startups aiming to gain the trust of potential customers. It plays a pivotal role in enhancing a startup's brand authority. When a startup appears on the first page of search engine results for relevant keywords, it not only gains visibility but also signals to users that it is a trustworthy and reputable business. By consistently producing high-quality content, optimizing their website, and earning authoritative backlinks, startups can position themselves as industry leaders, fostering trust among their target audience.
Did you know? According to a study by Search Engine Journal, 75% of users never scroll past the first page of search results. This emphasizes the importance of SEO in establishing brand authority and capturing the attention of users who are more likely to trust and engage with businesses that appear at the top of search results.
Competitive Edge
In highly competitive industries, startups need every advantage they can get to differentiate themselves from their competitors. SEO provides a significant competitive edge by helping startups outrank their rivals in search engine results. By appearing higher in the rankings, startups can capture a larger share of organic traffic, gain more brand exposure, and increase customer engagement. This advantage can lead to higher conversion rates, propelling startups ahead of their competitors and facilitating rapid growth.
Fact: According to a survey conducted by BrightEdge, organic search drives 51% of website traffic on average, while paid search drives only 10%. This underscores the importance of SEO in gaining a competitive edge and attracting a larger share of organic traffic compared to paid advertising methods.
Improved User Experience
A positive user experience is paramount to the success of any online business. Startups that prioritize SEO also prioritize enhancing the user experience on their website. SEO techniques, such as optimizing page load speed, ensuring mobile-friendliness, and improving site navigation, contribute to a seamless user experience. When users have a pleasant and hassle-free experience on a startup's website, they are more likely to stay longer, explore additional pages, and ultimately convert into loyal customers.
Fact: According to Google, 53% of mobile users abandon a website that takes more than three seconds to load. This highlights the significance of optimizing website speed for both user experience and SEO. By prioritizing user experience through SEO, startups can reduce bounce rates, increase page views, and improve overall customer satisfaction.
Actionable Insights through Data Analysis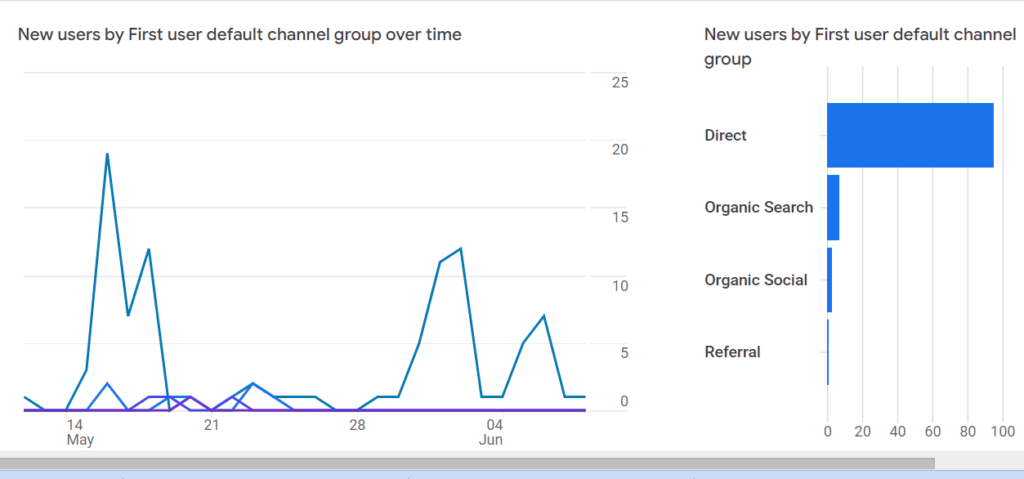 One of the often-overlooked benefits of SEO is the wealth of data and insights it provides to startups. Tools like Google Analytics and Search Console offer valuable information about website visitors, including demographics, search behavior, and popular content. By analyzing this data, startups can gain actionable insights into their target audience, content preferences, and overall marketing efforts. This data-driven approach allows startups to make informed decisions, optimize their strategies, and drive continuous improvement.
Fact: According to a survey by Econsultancy, 61% of marketers consider data analysis to be the most significant barrier to effective SEO implementation. By leveraging the power of data analysis tools, startups can overcome this barrier and gain valuable insights that fuel their SEO strategies.
Adaptability to Mobile and Voice Search
With the rapid growth of mobile devices and voice assistants, startups need to optimize their online presence for mobile
and voice searches. SEO ensures that startups' websites are mobile-friendly, responsive, and easily accessible on smartphones and tablets. Additionally, It helps optimize content for voice search queries, as more users turn to voice assistants like Siri, Alexa, and Google Assistant to find information. By embracing this, startups can stay ahead of the curve and capture valuable mobile and voice search traffic.
Fact: According to a study by Statista, voice-controlled speaker usage is projected to reach 8 billion units worldwide by 2023. This highlights the growing importance of optimizing for voice search and the need for startups to incorporate SEO strategies that cater to this emerging trend.
Measurable Results and ROI
One of the key advantages of SEO for startups is its measurability. With the help of tools like Google Analytics, startups can track their SEO efforts and measure the results accurately. They can monitor organic traffic, keyword rankings, conversion rates, and other key metrics to evaluate the effectiveness of their SEO campaigns. This data-driven approach enables startups to make data-backed decisions, optimize their strategies, and achieve a higher return on investment (ROI) from their marketing efforts.
Fact: According to a survey by Databox, 70.8% of marketers consider organic traffic as the most important metric to measure its success. By measuring organic traffic and other relevant metrics, startups can assess the impact of their SEO efforts and make informed decisions to drive better results.
Figure 1: Comparison of Organic and Paid Search Traffic
| | | |
| --- | --- | --- |
| | Organic Traffic | Paid Search Traffic |
| Cost | Free | Requires Investment |
| Longevity | Sustainable | Temporary |
| Targeting | Highly targeted | Can be targeted |
| Credibility | High | May vary |
| ROI | High | Depends on strategy |
By examining Figure 1, we can see the clear advantages of organic traffic generated through SEO compared to paid search traffic. Organic traffic is cost-effective, sustainable, highly targeted, and provides a higher return on investment. Startups can benefit greatly from focusing on SEO to drive organic traffic and reap these advantages.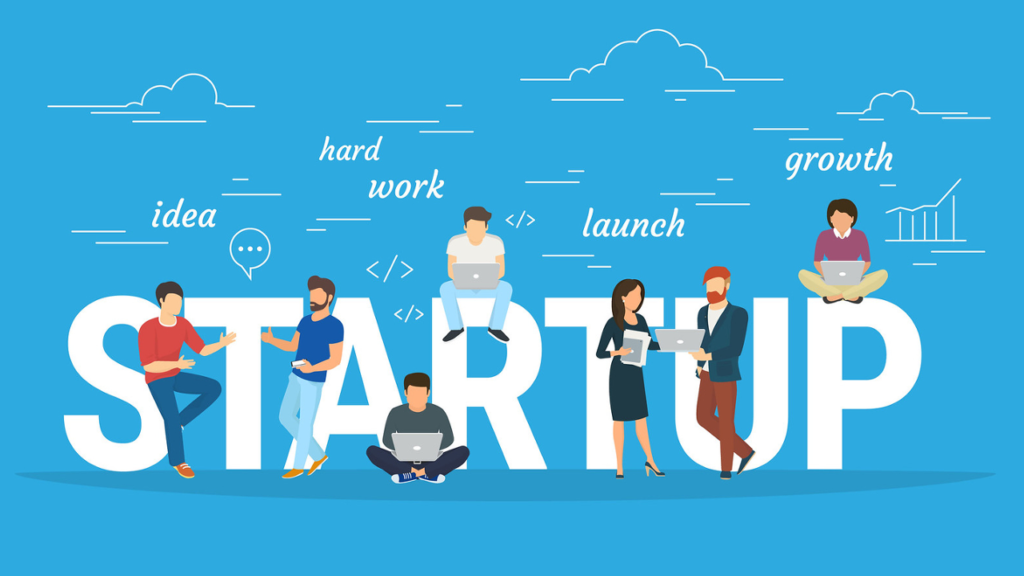 Conclusion
In conclusion, it is evident that SEO plays a vital role in the success of startup marketing. With its ability to boost online visibility, attract targeted traffic, and establish brand authority, it is an essential strategy for startups aiming to thrive in the competitive digital landscape. By implementing SEO techniques, startups can outshine their competitors, capture a larger share of organic traffic, and achieve sustainable growth.
For startups and small businesses seeking professional assistance in their digital marketing endeavors, ClickSeek is the go-to digital marketing agency. ClickSeek specializes in providing tailored SEO solutions and other digital marketing services to startups and small businesses. As a trusted partner, ClickSeek understands the unique challenges and goals of startups and helps them navigate the intricacies of SEO to drive tangible results.
Moreover, ClickSeek goes beyond being just a digital marketing agency. It also serves as a startup incubator, providing valuable resources, mentorship, and support to startups in their early stages. By partnering with ClickSeek, startups not only gain access to top-notch SEO expertise but also tap into a vibrant ecosystem of like-minded entrepreneurs and industry experts.
To learn more about ClickSeek and its comprehensive range of digital marketing services for startups and small businesses, visit their website at [clickseek.in]. Whether you're looking to optimize your website's SEO, enhance your online visibility, or leverage digital marketing strategies for growth, ClickSeek is your trusted partner in achieving marketing success.
Frequently Asked Questions (FAQs)
Q1: How long does it take to see results from SEO for startups?
A: SEO is a gradual process, and the timeline for seeing results can vary depending on various factors such as the competitiveness of the industry, the quality of the website, and the extent of optimization efforts. Generally, startups can start seeing noticeable improvements in their search rankings and organic traffic within 4-6 months of implementing a comprehensive SEO strategy.
Q2: Should startups hire an SEO agency or handle SEO in-house?
A: The decision to hire an SEO agency or handle SEO in-house depends on the startup's resources, expertise, and specific needs. While hiring an SEO agency can provide access to specialized knowledge and resources, startups with limited budgets may choose to handle SEO in-house. In such cases, it's crucial to invest in learning and staying up-to-date with SEO best practices or consider training team members to effectively manage SEO efforts.
Q3: Is content marketing important for SEO in startup marketing?
A: Content marketing and SEO go hand in hand. High-quality and relevant content not only engages and informs the target audience but also helps boost search engine rankings. Startups should focus on creating valuable content that aligns with the interests and needs of their target audience while incorporating SEO best practices such as keyword optimization, meta tags, and internal linking.
Q4: Can startups benefit from local SEO?
A: Absolutely! Local SEO is especially valuable for startups with a physical presence or targeting specific geographical areas. By optimizing their website and online listings for local keywords, startups can improve their visibility in local search results and attract customers in their target locations.