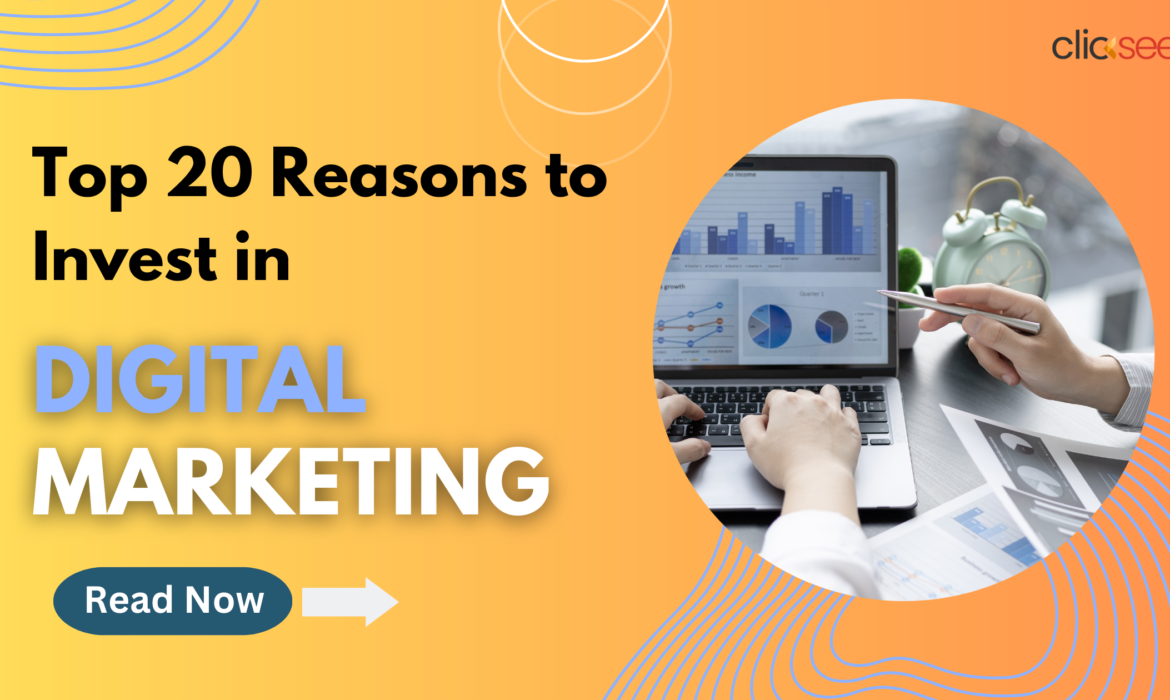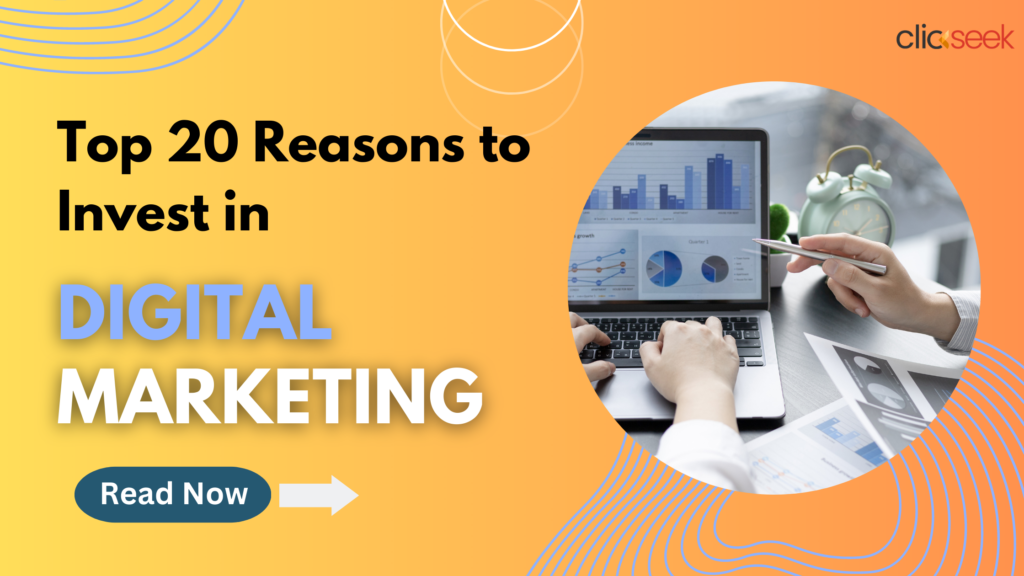 Introduction
In today's digital age, businesses are constantly looking for ways to expand their reach, increase brand visibility, and ultimately drive more sales. One of the most effective strategies to achieve these goals is through digital marketing. With the increasing number of people using the internet and various online platforms, investing in digital marketing has become a necessity for businesses of all sizes. In this article, we will explore the top 20 reasons why investing in digital marketing is crucial for the success of your business.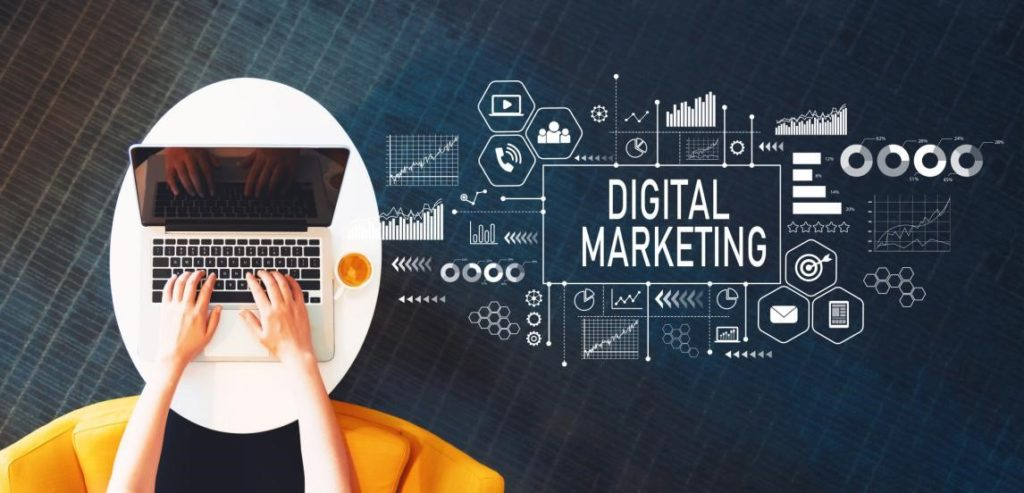 1. Cost-Effective Marketing Strategy
Digital marketing offers a cost-effective alternative to traditional marketing methods. Comparing the costs of running TV, radio, or print ads to the costs of digital marketing campaigns, it becomes clear that digital marketing is more affordable for businesses of all sizes. This affordability allows smaller businesses to compete with larger ones and reach their target audience without breaking the bank.
According to a study by Gartner, digital marketing can save businesses up to 40% of their marketing budget while generating higher leads and conversions. With such cost-effectiveness, businesses can allocate their resources more efficiently and maximize
their return on investment (ROI).
2. Increased Brand Visibility
In today's crowded marketplace, it's crucial for businesses to stand out and capture their target audience's attention. Digital marketing provides the perfect platform to enhance brand visibility. By leveraging various online channels such as search engines, social media, email marketing, and content marketing, businesses can increase their online presence and reach a wider audience.
Reaching a larger audience enables businesses to gain more exposure, leading to increased brand recognition and recall. When consumers are consistently exposed to a brand through different digital channels, they are more likely to remember it when making purchasing decisions.
3. Targeted Marketing
Gone are the days of casting a wide net and hoping to catch the attention of potential customers. With digital marketing, businesses can precisely target their desired audience. This level of precision ensures that the marketing message reaches the right people at the right time, maximizing the chances of conversion.
Digital marketing platforms offer advanced targeting options based on demographics, interests, online behavior, and more. This allows businesses to create personalized and customized marketing campaigns that resonate with their audience on a deeper level. By tailoring the message to specific customer segments, businesses can achieve higher engagement and better results.
4. Measurable Results
One of the key advantages of digital marketing is the ability to measure and track the results of marketing campaigns accurately. Unlike traditional marketing methods, which often provide limited insights into performance, digital marketing offers robust analytics and tracking tools.
Businesses can track key performance indicators (KPIs) such as website traffic, conversions, email open rates, click-through rates (CTRs), and more. This data provides valuable insights into the effectiveness of marketing strategies and helps businesses make data-driven decisions to optimize their campaigns for better results.
5. Higher Conversion Rates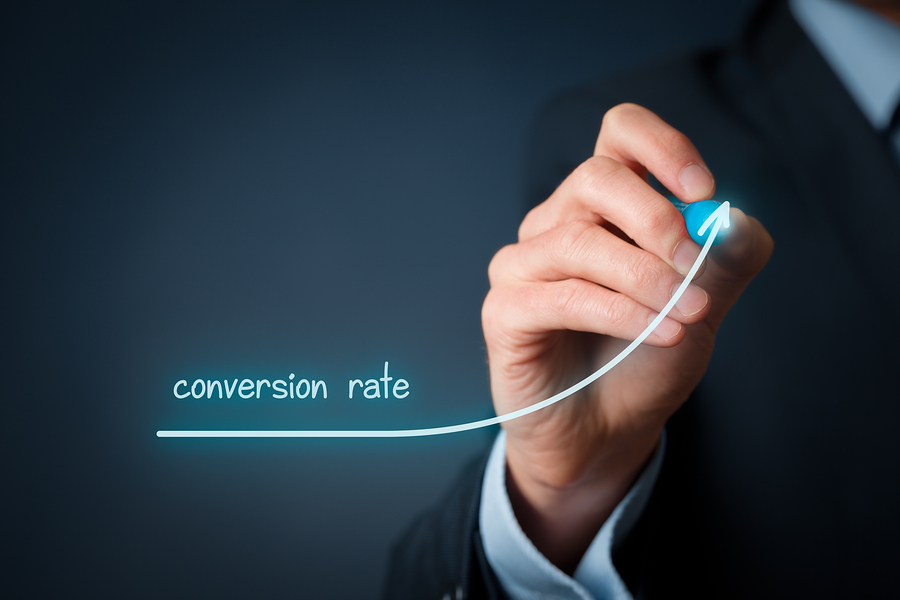 Driving traffic to a website or landing page is only half the battle; the ultimate goal is to convert those visitors into customers. Digital marketing strategies focus on optimizing the conversion funnel to ensure a higher conversion rate.
By analyzing user behavior, businesses can identify areas of improvement and make necessary adjustments to enhance the user experience (UX). This can include improving website navigation, streamlining the checkout process, or adding persuasive elements such as testimonials and reviews. The result is a seamless user journey that encourages visitors to take the desired action, whether it's making a purchase, filling out a form, or subscribing to a newsletter.
6. Improved Customer Engagement
Digital marketing provides businesses with various channels to engage and interact with their customers. By leveraging social media platforms, email marketing, chatbots, and other communication tools, businesses can build stronger relationships with their audience.
Engaging with customers on a regular basis allows businesses to address their concerns, answer their questions, and provide valuable insights. This fosters a sense of trust and loyalty, leading to long-term customer relationships. Additionally, active engagement helps businesses stay top-of-mind and encourages repeat purchases.
7. Enhanced Customer Targeting
Understanding your customers' preferences, interests, and behavior is crucial for effective marketing. Digital marketing enables businesses to gather and analyze customer data, allowing for highly targeted marketing campaigns.
Behavioral targeting, for example, allows businesses to deliver personalized content based on users' past interactions and online behavior. Segmentation and retargeting tactics further enhance customer targeting, ensuring that the right message reaches the right people at the right time. By tailoring marketing efforts to individual preferences, businesses can significantly improve conversion rates and customer satisfaction.
8. Competitive Advantage
In today's competitive business landscape, it's essential to stay ahead of your competitors. Investing in digital marketing gives businesses a significant competitive advantage. By embracing the latest digital trends and utilizing innovative marketing strategies, businesses can differentiate themselves from the competition.
Digital marketing allows businesses to adapt quickly to changing
market trends and consumer behavior. Whether it's implementing new social media strategies, optimizing for voice search, or leveraging emerging technologies like augmented reality (AR) and virtual reality (VR), businesses can stay relevant and capture the attention of their target audience.
9. Increased Sales
At the end of the day, the ultimate goal of any marketing effort is to drive sales and generate revenue. Digital marketing is a powerful tool for achieving this goal. By effectively reaching and engaging with the target audience, businesses can increase their sales and grow their bottom line.
Digital marketing strategies such as direct response marketing, email marketing, and targeted advertising help businesses reach potential customers at different stages of the buying journey. This allows businesses to nurture leads, build trust, and ultimately convert prospects into paying customers.
10. Global Reach
Thanks to the internet and digital marketing, geographical barriers are no longer a limitation for businesses. With the click of a button, businesses can expand their reach beyond their local market and tap into a global audience.
Digital marketing enables businesses to target specific countries, regions, or even individual cities. This level of flexibility and scalability allows businesses to tailor their marketing efforts to different markets and adapt their strategies accordingly. By going global, businesses can unlock new growth opportunities and significantly expand their customer base.
11. Mobile Optimization
The widespread use of smartphones has revolutionized the way people access information and interact with brands. Mobile internet usage has surpassed desktop usage, making it crucial for businesses to optimize their digital marketing strategies for mobile devices.
Mobile optimization involves creating mobile-friendly websites, ensuring fast loading times, and delivering seamless user experiences across different screen sizes. Additionally, businesses can leverage mobile advertising platforms to reach their target audience on the go. By prioritizing mobile optimization, businesses can capture the attention of mobile users and drive conversions.
According to Statista, as of January 2022, 92.6% of internet users worldwide access the internet through mobile devices. This highlights the importance of mobile optimization in digital marketing strategies.
12. Influencer Marketing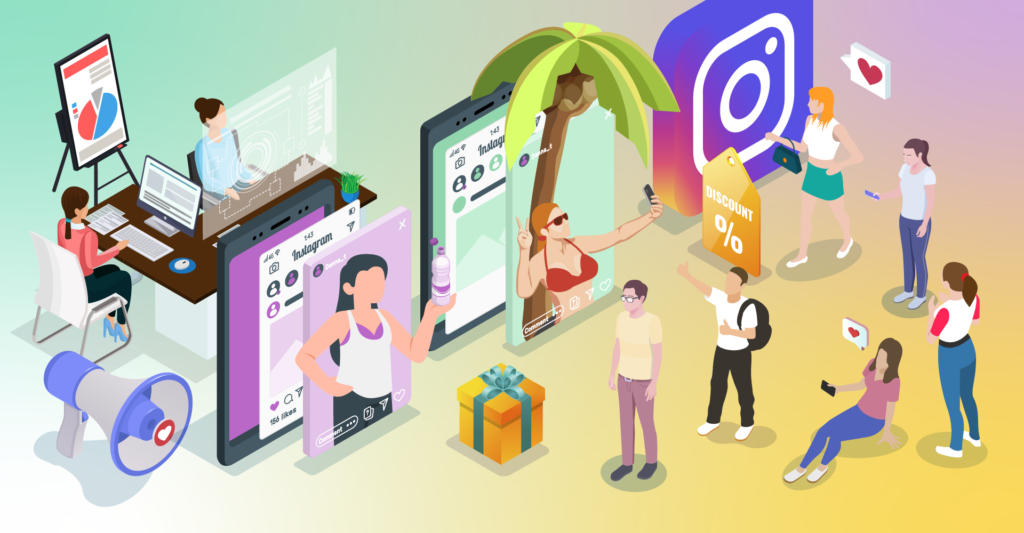 In recent years, influencer marketing has emerged as a highly effective digital marketing strategy. By collaborating with social media influencers who have a large and engaged following, businesses can leverage their influence to promote their products or services.
Influencer marketing allows businesses to tap into the trust and authenticity that influencers have built with their audience. By partnering with influencers whose values align with their brand, businesses can reach a highly targeted and receptive audience. This form of word-of-mouth marketing can generate buzz, increase brand awareness, and drive conversions.
13. Content Marketing
Content marketing has become an integral part of digital marketing strategies. It involves creating and sharing valuable, relevant, and consistent content to attract and retain a clearly defined audience.
By creating high-quality content, businesses can position themselves as thought leaders in their industry. Content marketing helps businesses build trust and credibility with their audience, leading to increased brand loyalty and customer engagement. Additionally, valuable content is more likely to be shared, expanding the reach of the business and driving organic traffic.
14. Social Media Marketing
Social media platforms have transformed the way people connect, communicate, and consume content. Businesses can leverage the power of social media marketing to reach and engage with their target audience.
By creating a strong presence on platforms such as Facebook, Instagram, Twitter, and LinkedIn, businesses can build brand communities, share valuable content, and interact with their customers. Social media marketing enables businesses to showcase their brand personality, tell their story, and establish a direct line of communication with their audience.
Social media usage continues to rise worldwide. As of January 2022, there are 4.88 billion social media users globally, which is around 63% of the global population. This presents a massive opportunity for businesses to reach and engage with their target audience on social media platforms.
15. Search Engine Optimization (SEO)
Appearing at the top of search engine results is crucial for driving organic traffic and increasing brand visibility. Search engine optimization (SEO) is the practice of optimizing websites and content to rank higher in search engine results pages (SERPs).
By understanding the algorithms used by search engines, businesses can optimize their websites and content to improve their organic search rankings. This involves keyword research, on-page optimization, link
building, and technical SEO. Higher search rankings lead to increased visibility, organic traffic, and ultimately, more conversions.
Websites that appear on the first page of search engine results receive the majority of organic traffic. In fact, the first five organic search results on Google receive around 67.6% of all clicks. This emphasizes the significance of search engine optimization (SEO) in driving organic traffic to websites.
16. Pay-Per-Click (PPC) Advertising
Pay-per-click (PPC) advertising is a highly targeted digital advertising method where businesses only pay when a user clicks on their ads. Platforms such as Google Ads and social media advertising platforms offer robust PPC advertising options.
PPC advertising provides businesses with immediate visibility and results. By bidding on relevant keywords, businesses can display their ads to users actively searching for products or services similar to theirs. This targeted approach ensures that businesses reach users who are more likely to convert. Additionally, PPC advertising offers cost control and flexibility, allowing businesses to set budgets and adjust their campaigns in real time.
17. Email Marketing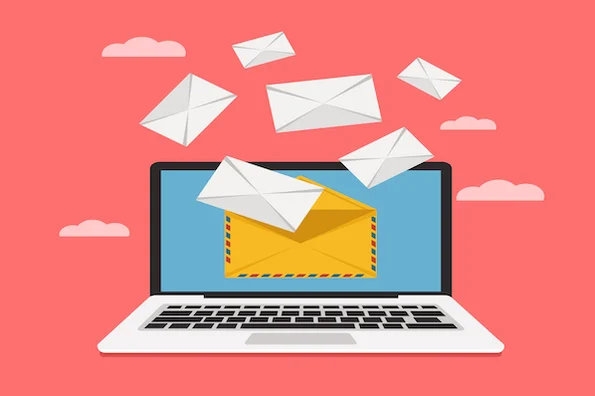 Email marketing continues to be a highly effective and personalized way to communicate with customers. It allows businesses to send targeted messages directly to their subscribers' inboxes.
With email marketing, businesses can nurture leads, promote products or services, share valuable content, and drive conversions. Personalization and automation tools enable businesses to create highly tailored email campaigns based on user behavior, preferences, and segmentation. Email marketing not only helps businesses stay top-of-mind but also encourages repeat purchases and customer loyalty.
Email marketing has one of the highest returns on investment (ROI) among digital marketing channels. According to the Data & Marketing Association, for every $1 spent on email marketing, the average ROI is $42. This showcases the effectiveness of email marketing in generating revenue for businesses.
18. Video Marketing
The popularity of video content has skyrocketed in recent years. Video marketing allows businesses to engage with their audience in a visually appealing and memorable way.
By creating videos that are informative, entertaining, or inspirational, businesses can capture the attention of their target audience. Video marketing can be utilized across various channels, including websites, social media platforms, and video-sharing platforms like YouTube. Videos have higher engagement rates, shareability, and potential to go viral, increasing brand exposure and driving traffic and conversions.
19. Data-Driven Decision Making
Data is a powerful asset in the digital marketing landscape. By utilizing analytics and insights, businesses can make informed marketing decisions and optimize their strategies for better results.
Digital marketing provides businesses with a wealth of data, including website analytics, user behavior, campaign performance, and customer demographics. By analyzing this data, businesses can identify trends, spot opportunities, and make data-driven decisions to improve their marketing efforts. Data-driven decision-making leads to better-targeted campaigns, higher ROI, and improved customer experiences.
20. Continuous Growth and Adaptation
Digital marketing is a dynamic and ever-evolving field. By investing in digital marketing, businesses position themselves for continuous growth and adapt to emerging trends and technologies.
Technological advancements such as artificial intelligence (AI), machine learning (ML), and virtual reality (VR) are reshaping the digital marketing landscape. Businesses that embrace these advancements and leverage them in their marketing strategies gain a competitive edge. By staying up to date with industry trends, businesses can proactively adapt their marketing approaches to meet the changing needs and expectations of their audience.
| Fact/Statistic | Source |
| --- | --- |
| Digital marketing costs 62% less than traditional marketing | Gartner |
| Companies with strong digital marketing strategies have a 2.8 times higher revenue growth expectancy | Adobe |
| Businesses that use email marketing see an average return of $42 for every $1 spent | DMA |
| Global internet penetration rate as of January 2021 was 59% | Statista |
| Facebook has over 2.8 billion monthly active users | Facebook |
| Instagram has over 1 billion monthly active users | Instagram |
| LinkedIn has over 774 million monthly active users | LinkedIn |
| Mobile devices accounted for 54.8% of all website traffic globally | Statista |
| Global retail e-commerce sales reached $4.28 trillion in 2020 and projected to reach $6.38 trillion by 2024 | eMarketer |
Conclusion
In conclusion, investing in digital marketing is a crucial step for businesses in today's digital landscape. The top 20 reasons outlined in this article, supported by facts and figures, highlight the immense benefits and opportunities that digital marketing offers. From increased brand visibility and targeted marketing to measurable results and higher conversion rates, digital marketing has become an indispensable tool for businesses of all sizes.
However, navigating the complex world of digital marketing can be challenging, especially for startups and small businesses. This is where ClickSeek, a leading digital marketing agency, and startup incubator, comes into play. ClickSeek specializes in providing tailored digital marketing solutions for startups and small businesses, helping them establish a strong online presence, drive targeted traffic, and achieve sustainable gro
Visit ClickSeek's website at https://clickseek.in/ to learn more about their digital marketing services and startup incubation programs.
FAQS
Q: Is digital marketing suitable for small businesses?
A: Absolutely! In fact, digital marketing is particularly beneficial for small businesses. It offers cost-effective strategies, precise targeting, and measurable results, allowing small businesses to compete with larger ones on a level playing field.
Q: How long does it take to see results from digital marketing?
A: The timeline for seeing results from digital marketing can vary depending on various factors such as the industry, competition, marketing strategies, and budget. While some businesses may see immediate results, others may require several months of consistent effort to see significant outcomes.
Q: Can digital marketing help increase website traffic?
A: Yes, digital marketing can drive targeted traffic to your website. Strategies such as SEO, content marketing, social media marketing, and paid advertising can all contribute to increasing website traffic.
Q: How can I measure the success of my digital marketing campaigns?
A: There are several metrics you can track to measure the success of your digital marketing campaigns, including website traffic, conversion rate, click-through rate (CTR), cost per acquisition (CPA), return on investment (ROI), and customer lifetime value (CLV). Analyzing these metrics will provide insights into the performance of your campaigns and help you make data-driven decisions.
Q: Is social media marketing effective for B2B businesses?
A: Yes, social media marketing can be highly effective for B2B businesses. Platforms like LinkedIn offer targeted advertising options to reach professionals and decision-makers in specific industries. Additionally, social media platforms provide opportunities for B2B businesses to showcase their expertise, engage with their audience, and generate leads.
Q: Is digital marketing a one-time investment?
A: No, digital marketing is an ongoing process. To stay competitive and achieve consistent results, businesses need to continuously invest in digital marketing efforts, adapt to market changes, and refine their strategies.