Transforming Organic Traffic and Leads for a Financial Service Website in the USA
In the ever-evolving landscape of digital marketing, where success demands innovation and adaptability, our journey unfolds with a financial service client. Together, we strategically reshaped their online presence with a laser focus on the USA market.
Client Details:
INDUSTRY:
Financial Service
PROJECT:
Local SEO
TARGET MARKET:
USA
GOAL:
Increase Organic Traffic and Leads From USA
The primary objective was to elevate the client's brand recognition within the US financial services sector. Increase in organic traffic and a focus on generating high-quality leads was crucial to ensure a meaningful impact on the client's bottom line.
Challenges Faced:
1. Establishing Brand Recognition in the USA:
The client grappled with low brand recall in the fiercely competitive USA market, prompting the need for a more robust local presence.
2. SEO Optimization Gap on the Website
The client's website lacked crucial SEO optimization, hindering its visibility and potential to attract organic traffic.
3. Neglected Local SEO Opportunities:
With a global focus, the client missed opportunities in local SEO. Local optimization was crucial for capturing the targeted market.
4. Inadequate Keyword Coverage and Content Quality:
Poor keyword coverage and subpar content quality were evident, necessitating a revamp for better search engine performance.
Strategies Employed:
To address these challenges and meet the goals, we devised a comprehensive strategy:
1. Comprehensive Local SEO Campaign:
A tailored local SEO campaign was devised and executed to boost local visibility, ensuring the website resonated with the USA audience.
 2. Optimization of 'Google My Business' :
A focus on 'Google My Business' optimization became pivotal. A strong online storefront was maintained for local audiences.
3. Enhanced On-Page Local Optimization:
On-page local optimization was prioritized, revamping content to include local keywords naturally while improving overall quality.
4. Acquisition of High-Quality Mentions and Links:
Initiatives were taken to acquire high-quality mentions and links, enhancing the website's authority and credibility.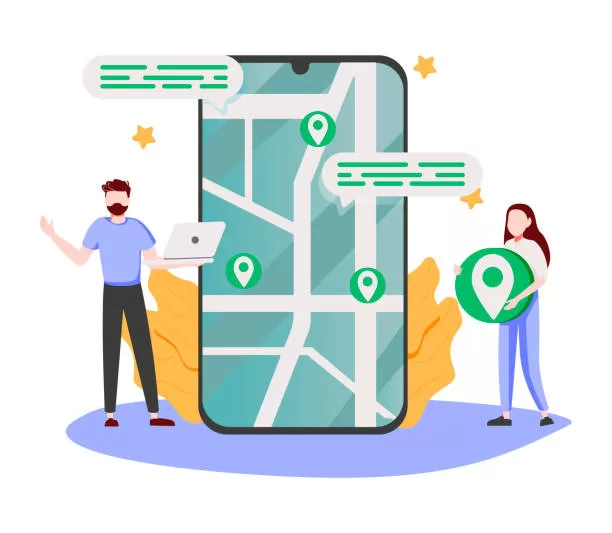 increase in organic leads
A remarkable increase in organic leads, indicating a substantial rise in potential customers.
increase in organic traffic
A significant 74% increase in organic traffic, enhancing visibility and engagement.
organic brand mentions generated
A staggering 2.8K organic brand mentions generated, solidifying the client's online presence.
From this successful case study, several key takeaways emerge:

The Power of Local SEO
This success story highlights the effectiveness of a well-executed local SEO strategy, enhancing customer experience and securing higher SERP positions.

Continuous 'Google My Business' Investment
Maintaining a robust 'Google My Business' listing is an ongoing process, significantly amplifying search engine visibility.

Significance of On-Page SEO
On-page SEO not only ensures better visibility but also fuels successful internet marketing campaigns.
This success story is a testament to the incredible results achievable through effective local SEO. The partnership not only boosted organic traffic and leads but also solidified the client's position in the industry. The key takeaways are invaluable for businesses aiming for growth in the digital realm. This success story serves as a testament to the efficacy of Clickseek's methodologies in transforming businesses and solidifying their online presence.
Get in touch with us today to embark on a journey toward enhanced online success.
How long did it take to achieve these results for the financial service client?
Significant results started showing within 6 months of initiating the local SEO campaign.
Are the strategies applicable to industries beyond financial services?
Absolutely! These strategies can be adapted for various industries seeking to enhance local SEO and organic traffic.
Can these strategies be replicated for businesses outside the USA?
Yes, these strategies are adaptable to businesses worldwide, not limited to the USA.
How can businesses access similar services?
For insights on transforming digital marketing efforts, visit our website or contact us directly via email or phone. We're here to elevate your online presence and drive tangible results through proven strategies.
How can our organization benefit from similar tailored digital marketing strategies?
By understanding your specific challenges and goals, our expert team can develop customized digital marketing strategies to enhance your online presence, increase engagement, and maximize your ROI. Contact us today to discuss how we can transform your digital marketing efforts.
We would love to hear your aspiration and will work with you to make them true. Please feel free to get in touch with us and we will talk soon