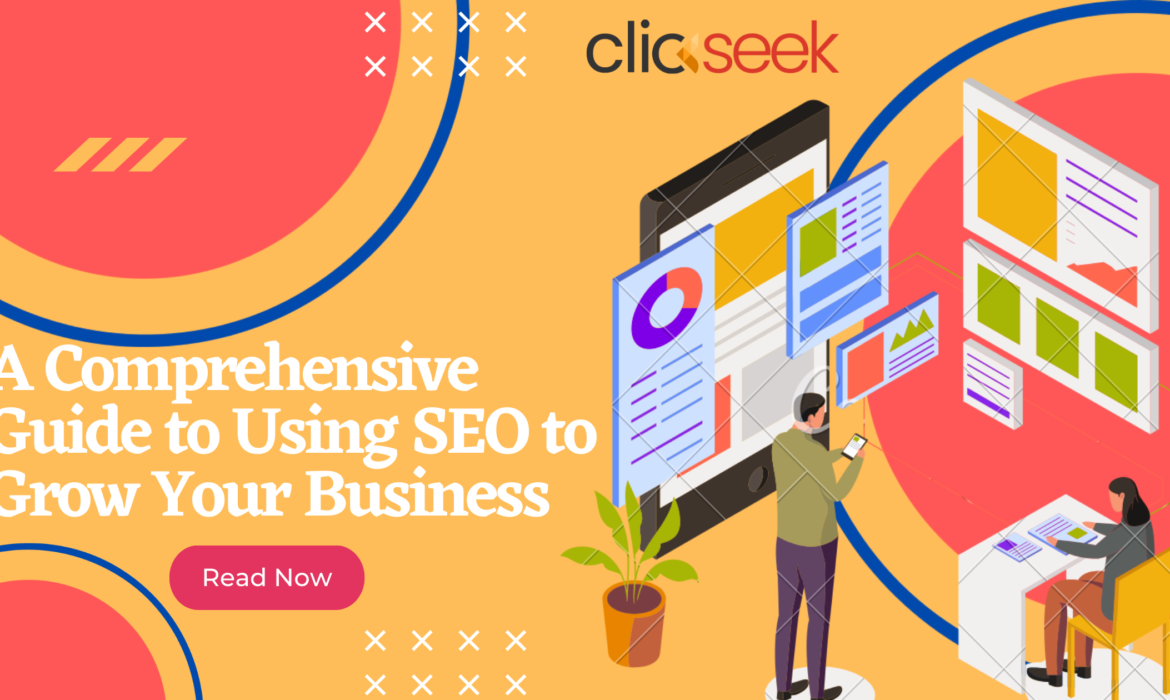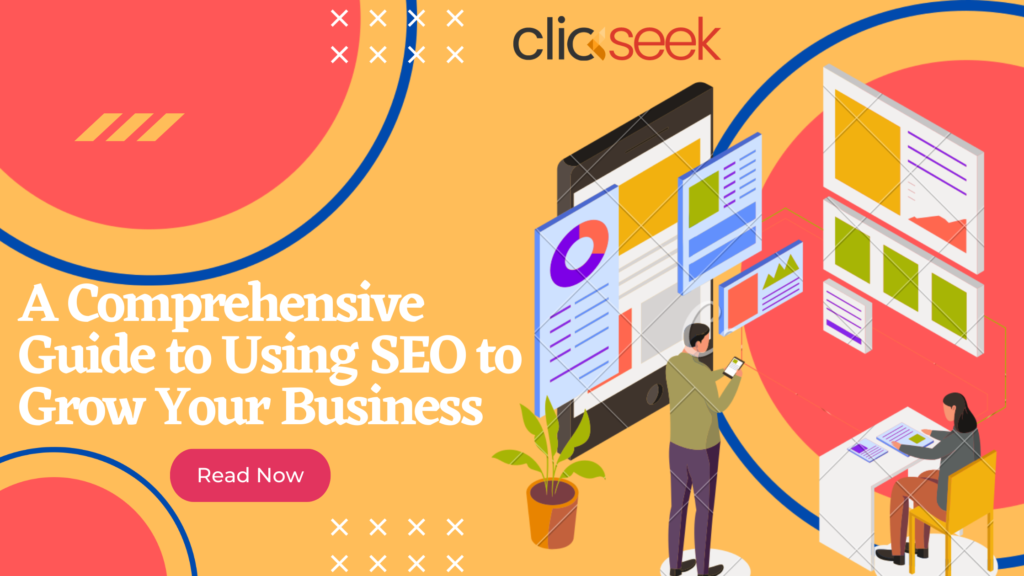 Introduction
Did you know that 93% of online experiences begin with a search engine? It's no wonder that search engine optimization (SEO) is a crucial aspect of growing your business in the digital age. By harnessing the power of SEO, you can increase your website's visibility, attract targeted traffic, and ultimately boost your revenue.
In this comprehensive guide, we will delve into the intricacies of SEO and provide you with valuable insights on how to leverage it effectively. From understanding the basics to implementing advanced strategies, we've got you covered. So, let's dive in and unlock the potential of SEO for your business!
Table of Contents
Understanding the Basics of SEO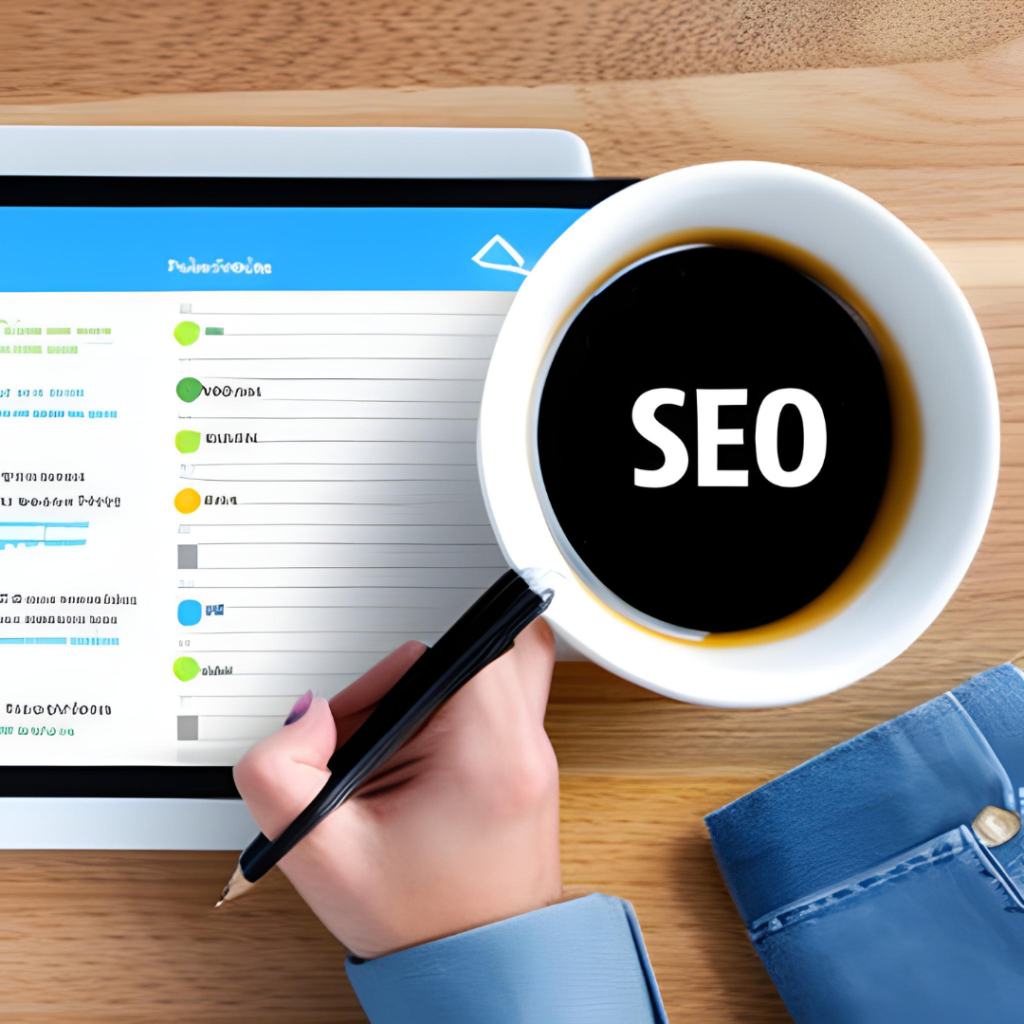 Did you know that Google processes over 3.5 billion searches per day? SEO is all about ensuring that your website appears prominently in those search results. By optimizing your website and its content, you can increase its visibility to potential customers.
Search engines use complex algorithms to determine which websites rank higher in search results. These algorithms consider various factors such as keyword relevance, user experience, and website authority. By understanding these basics, you can align your strategies to improve your website's rankings.
Conducting Keyword Research: Unearthing the Goldmine
Keyword research is the foundation of any successful SEO campaign. It's like mining for gold—finding the right keywords can unlock a treasure trove of opportunities. By identifying the search terms your target audience uses, you can optimize your content to match their intent.
Tools like Google Keyword Planner, Ubersuggest, and SEMrush can help you discover relevant keywords, their search volumes, and competition levels. Aim for a mix of high-volume keywords and long-tail keywords to target both broader and more specific searches. Remember, it's not just about the quantity of traffic but also the quality that matters.
On-Page Optimization Techniques: Optimizing for Success
Imagine having a beautifully designed store with amazing products but no signposts to guide customers. On-page optimization is like adding those signposts to your website. It involves optimizing various elements to make your website more search engine-friendly and user-friendly. and for startup it is really essential to well organised their on page SEO, as for startup marketing your website should be catcahable and relatable
Meta tags, including the meta title and meta description, provide concise summaries of your web pages. Craft compelling meta tags that incorporate your target keywords and entice users to click. Use appropriate heading tags (H1, H2, etc.) to structure your content, and include relevant keywords within them. Create SEO-friendly URLs that are descriptive and concise, making it easy for both users and search engines to understand.
Creating High-Quality Content: The Fuel for SEO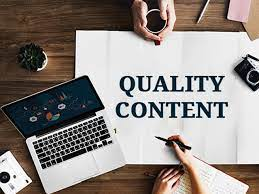 Content is king, and high-quality content reigns supreme in the realm of SEO. Engaging, informative, and well-crafted content not only attracts users but also earns backlinks and social shares. Here are some tips for creating exceptional content:
Understand your target audience and their pain points.
Conduct thorough research and provide unique insights.
Use a mix of text, images, videos, and infographics to enhance engagement.
Incorporate relevant keywords naturally within your content.
Focus on readability and structure your content with subheadings, bullet points, and numbered lists.
Remember, content that provides value and solves problems for your audience will always stand out and generate organic traffic.
Off-Page Strategy– Building Backlinks for Authority: The Path to Trust
Backlinks are like votes of confidence from other websites. They signify that your content is trustworthy and relevant. Search engines consider the quantity and quality of backlinks when determining your website's authority.
You can build backlinks through various strategies:
Guest posting on authoritative websites in your industry.
Creating shareable content that naturally attracts backlinks.
Engaging in content marketing campaigns to earn mentions and links.
Leveraging social media platforms to amplify your content and reach.
By obtaining high-quality backlinks, you can improve your website's authority and climb higher in search rankings.
Technical SEO Considerations: Behind the Scenes Optimization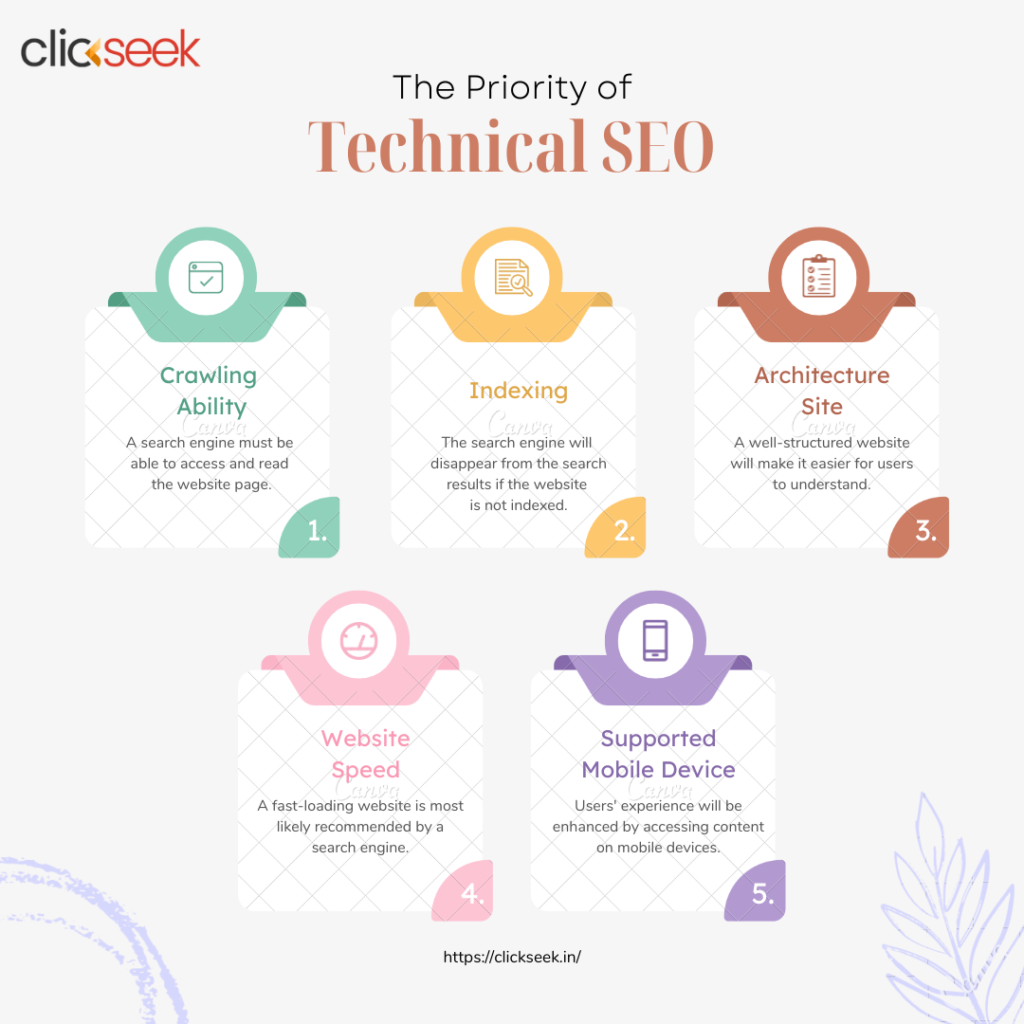 While on-page optimization focuses on the visible aspects of your website, technical SEO deals with the backend elements that impact performance and indexing. Ignoring technical SEO can hinder your website's visibility, no matter how well-optimized your content is.
Some key technical considerations include:
Optimizing website speed and performance for faster loading times.
Implementing proper URL canonicalization to avoid duplicate content issues.
Ensuring mobile-friendliness and responsive design for seamless user experience.
Setting up XML sitemaps and robots.txt files to guide search engine crawlers.
Conducting regular site audits to identify and fix broken links or errors.
By addressing these technical aspects, you can enhance your website's crawlability and indexing, leading to improved search rankings.
Local SEO Strategies: Conquer Your Local Market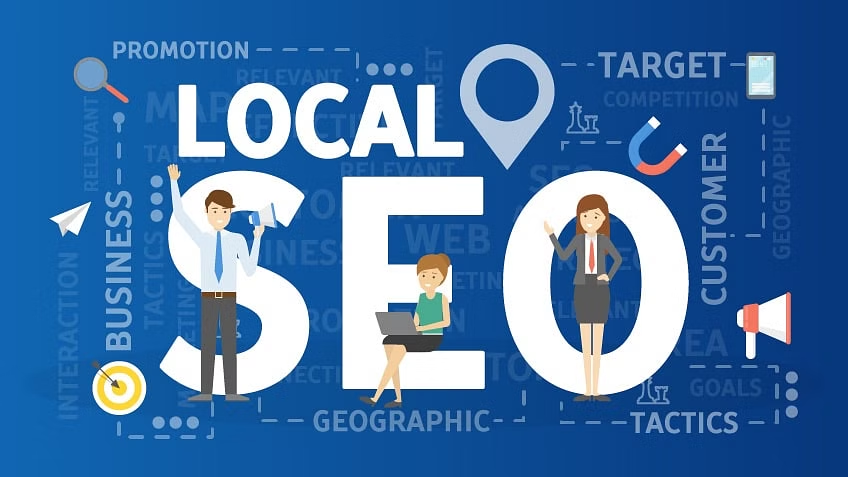 If your business serves a specific geographic area, local SEO is paramount. Local search results are highly relevant for users seeking products or services in their vicinity. Here are some strategies to boost your local SEO:
Create and optimize your Google My Business profile with accurate NAP (name, address, phone number) information.
Consistently update your NAP information across online directories and local citations.
Encourage customer reviews and respond to them promptly.
Generate location-specific content and include local keywords.
Leverage local business directories and niche-specific platforms for increased visibility.
By implementing local SEO strategies, you can connect with potential customers in your area and drive more foot traffic to your business.
Mobile Optimization: Catering to the Mobile-First World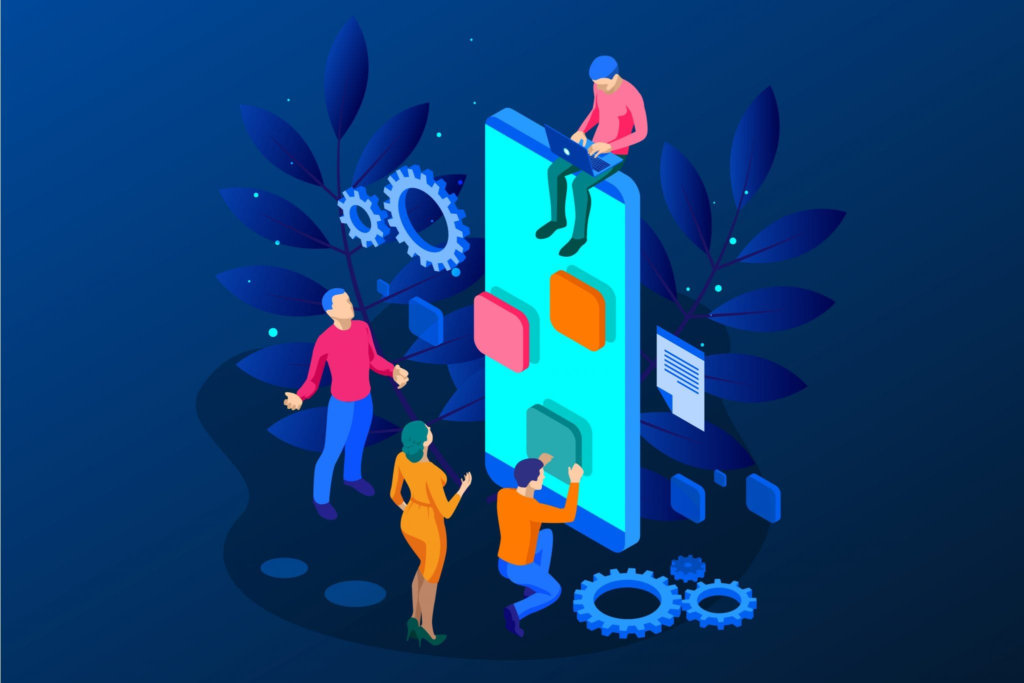 Mobile optimization is no longer an option but a necessity. With the majority of internet users accessing content through mobile devices, search engines prioritize mobile-friendly websites. Here's how you can optimize for mobile:
Implement responsive design to ensure your website adapts to different screen sizes.
Optimize page loading speed for mobile devices by compressing images and minifying code.
Simplify navigation and user interface for touchscreens.
Use structured data markup to enhance mobile search results.
Regularly test your website's mobile-friendliness and fix any issues.
By delivering a seamless mobile experience, you can improve user engagement and search rankings.
Measuring SEO Success: Metrics that Matter
To determine the effectiveness of your SEO efforts, it's crucial to track and analyze key performance metrics. Here are some metrics to monitor:
Organic traffic: Measure the number of visitors coming from organic search.
Keyword rankings: Track the positions of your target keywords in search results.
Conversion rates: Analyze the percentage of visitors who take desired actions on your website.
Backlink profile: Assess the quantity and quality of your backlinks.
Bounce rate: Monitor the percentage of users who leave your website after viewing only one page.
By regularly analyzing these metrics, you can gain insights into the impact of your SEO strategies and make data-driven optimizations.
Keeping Up with SEO Trends: Staying Ahead of the Game
SEO is a dynamic field that evolves constantly. To stay ahead of the competition, it's crucial to stay informed about the latest trends and updates. Here are some ways to keep up with SEO trends:
Follow reputable SEO blogs, forums, and industry publications.
Engage in online communities and discussion forums to exchange ideas.
Attend SEO conferences and webinars to learn from industry experts.
Network with other SEO professionals to share insights and strategies.
Continuously test and experiment with new SEO techniques to stay ahead.
By staying informed and adaptable, you can ensure your SEO efforts remain effective and drive long-term business growth.
Conclusion
In this comprehensive guide, we've explored the power of SEO and how it can be used to drive business growth. As a business owner or entrepreneur, you understand the importance of digital marketing in today's competitive landscape. That's where ClickSeek, a leading digital marketing agency and startup incubator, can help you achieve your goals.
By leveraging the strategies and techniques discussed in this guide, combined with the expertise and guidance provided by ClickSeek, you can take your business to new heights. ClickSeek specializes in providing tailored SEO solutions that align with your specific business objectives. Their team of experienced professionals understands the complexities of SEO and how it can be effectively used to improve online visibility, attract targeted traffic, and boost conversions.
With ClickSeek's services, you can benefit from a comprehensive approach to digital marketing. They offer a range of services beyond SEO, including social media marketing, paid advertising, content creation, and website development. Their holistic approach ensures that all aspects of your online presence are optimized to maximize your business growth.
Whether you're a startup looking to establish a strong online presence or an established business seeking to enhance your digital marketing strategies, ClickSeek is the partner you can rely on. With their in-depth knowledge of SEO, industry trends, and the ever-changing digital landscape, they can provide the guidance and expertise you need to succeed.
Don't miss out on the opportunity to take your business to the next level. Visit [clickseek.in] today to learn more about their services and how they can help your business grow through effective SEO and digital marketing strategies.
FAQs
Q1. What is SEO?
Ans. SEO stands for Search Engine Optimization. It is the practice of optimizing your website and its content to improve its visibility in search engine results pages (SERPs) and attract organic traffic.
Q2.Why is keyword research important for SEO?
Ans. Keyword research helps you identify the search terms and phrases your target audience is using. By targeting relevant keywords, you can optimize your content to match user intent and improve your website's rankings in search results.
Q3. What is the significance of backlinks in SEO?
Ans. Backlinks are incoming links from other websites. Search engines view backlinks as a vote of confidence in your website's credibility and relevance. Quality backlinks can improve your search rankings and drive targeted traffic to your site.
Q4.What is local SEO?
Ans. Local SEO focuses on optimizing your website to improve its visibility in location-based searches. It is crucial for businesses targeting a local customer base and aims to drive foot traffic and increase online visibility within specific geographic areas.
Q5. How can I measure the success of my SEO efforts?
Ans. Key metrics to measure SEO success include organic traffic, keyword rankings, conversion rates, backlink profile, and bounce rate. By regularly monitoring these metrics, you can assess the effectiveness of your SEO strategies and make data-driven optimizations.