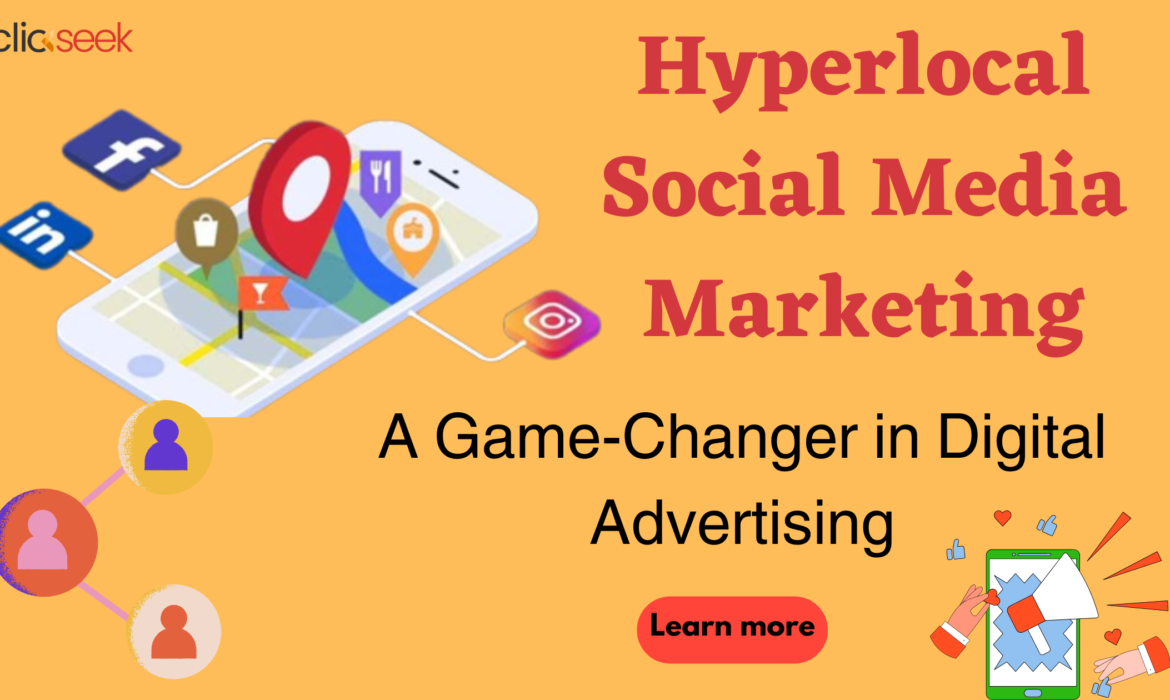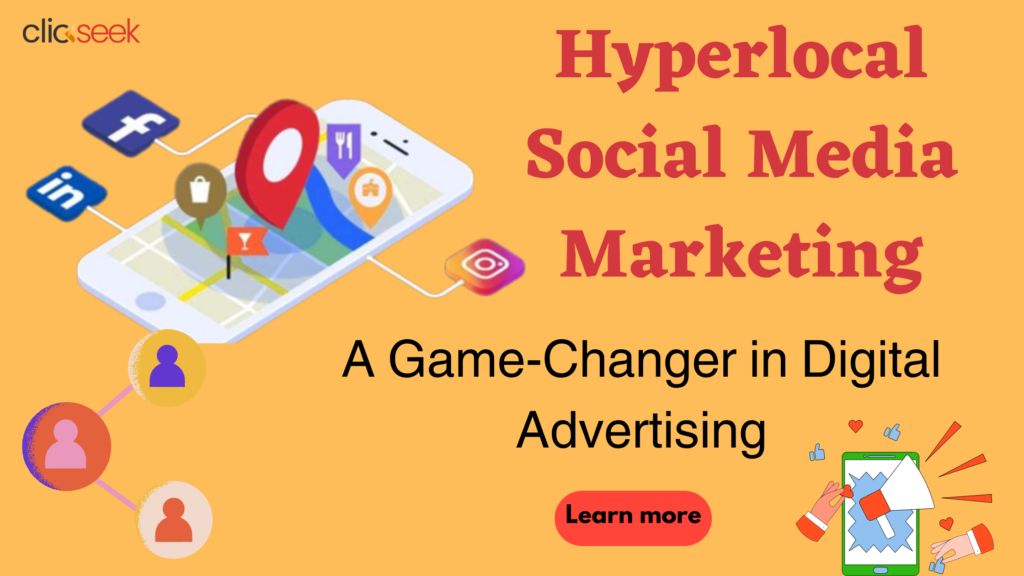 I. Introduction to Hyperlocal Social Media Marketing
A. Definition of Hyperlocal Social Media Marketing:
Hyperlocal social media marketing refers to the practice of targeting a highly specific local audience through social media platforms. It involves tailoring advertising and content to reach individuals in a particular geographic area, often as narrow as a specific neighborhood or even a street.
B. Importance of Hyperlocal Targeting:
Hyperlocal targeting allows businesses to connect with consumers who are in close proximity to their physical locations. It enables them to deliver highly relevant and personalized content, increasing the chances of engagement and conversion. By focusing on local audiences, businesses can also build stronger community relationships and foster customer loyalty.
II. Understanding the Shift in Digital Advertising Landscape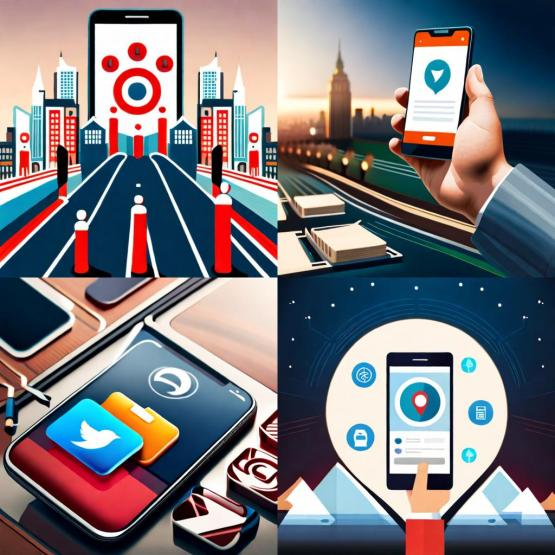 A. Traditional Digital Advertising Challenges:
Traditional digital advertising often relies on broad targeting methods, which can lead to wasted ad spend and lower conversion rates. It may not effectively reach consumers at the local level and lacks the personalization required to resonate with specific communities.
B. Emergence of Hyperlocal Social Media Marketing:
Hyperlocal social media marketing has gained traction due to advancements in location-based technologies and the widespread use of social media platforms. It allows businesses to overcome the limitations of traditional advertising by precisely targeting local audiences and delivering tailored content.
III. Benefits of Hyperlocal Social Media Marketing
A. Enhanced Audience Targeting: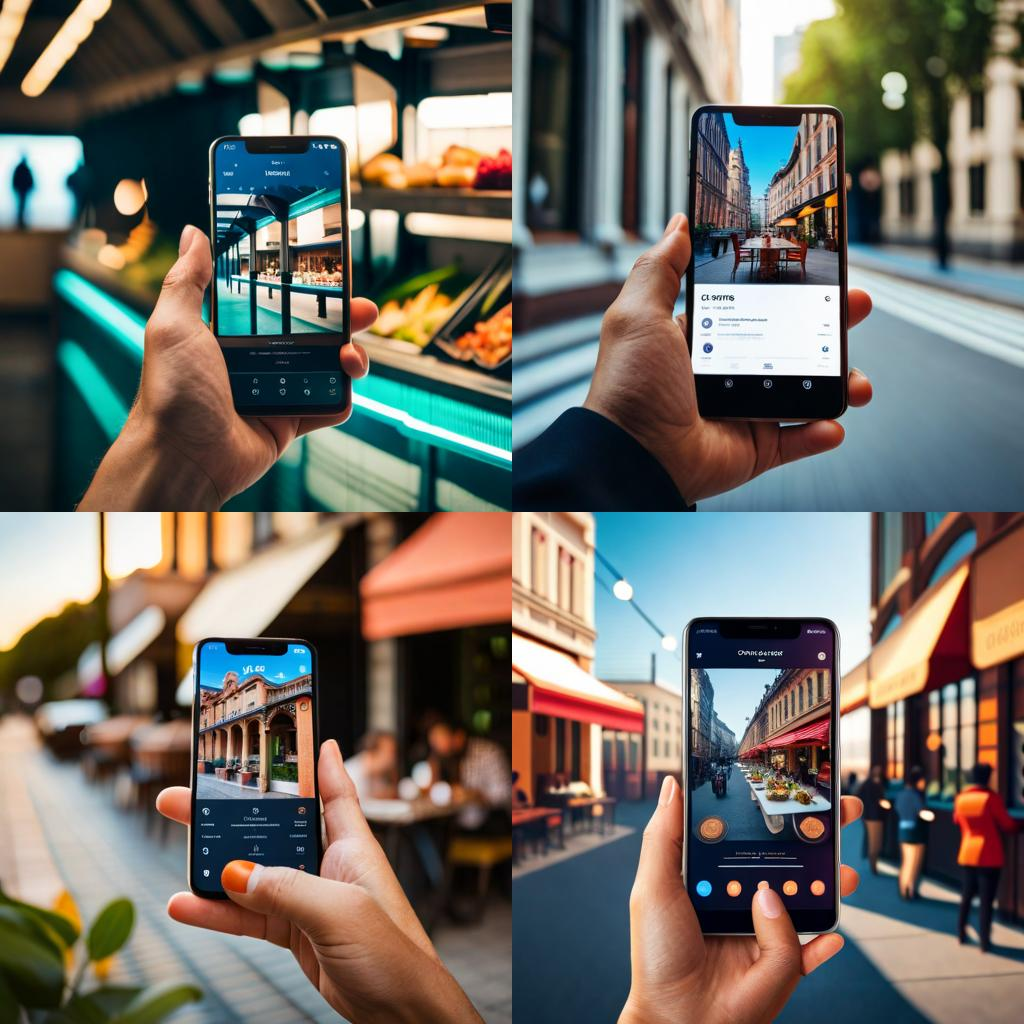 Hyperlocal social media marketing enables businesses to pinpoint their target audience based on location, demographics, and interests. This level of precision helps ensure that the marketing message reaches the right people, increasing the likelihood of engagement and conversion.
B. Increased Relevance and Personalization:
By focusing on local communities, businesses can create content that resonates with their target audience on a personal level. Customizing ads and messages to reflect the local culture, preferences, and interests enhance relevance, making it more likely for users to engage and take desired actions.
C. Improved Engagement and Conversion Rates:
Hyperlocal targeting improves engagement and conversion rates by delivering content that speaks directly to the needs and interests of the local audience. When users feel a strong connection to the content, they are more likely to interact, share, and make purchasing decisions.
IV. Strategies for Implementing Hyperlocal Social Media Marketing
A. Identifying Localized Target Audiences:

1. Demographic Analysis: Understanding the demographics and characteristics of the local audience is crucial. This can be achieved through market research, analyzing customer data, and leveraging social media insights.
2. Geographical Analysis: Businesses should analyze geographic data to identify areas with high potential for customer engagement. This can involve studying foot traffic patterns, population density, and competitor presence.
B. Leveraging Hyperlocal Social Media Platforms: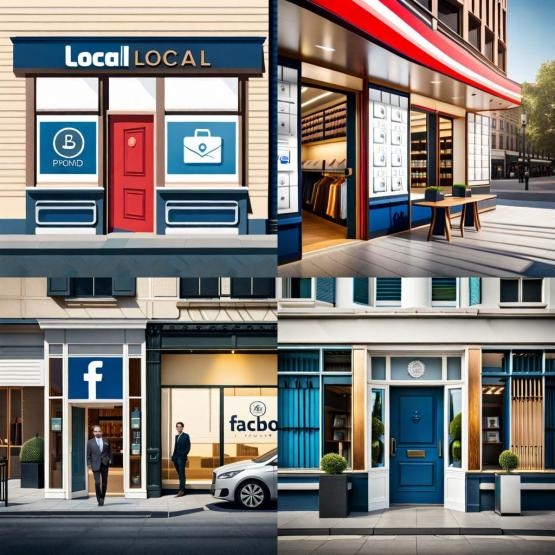 1. Facebook Local: Utilizing Facebook's local features such as local business pages, events, and groups to engage with the local community.
2. Instagram Geotags: Using geotags on Instagram posts to associate content with specific locations, making it discoverable by users interested in that area.
3. Snapchat Geofilters: Creating custom geo-filters on Snapchat that users can overlay on their posts within a designated geographic area, increasing brand visibility and user-generated content.
C. Creating Compelling Hyperlocal Content:

1. Tailoring Content to Local Interests: Developing content that reflects the local culture, events, and interests to establish a deeper connection with the target audience.
2. Incorporating Local Influencers and Partnerships: Collaborating with local influencers, businesses, or organizations to amplify the reach and credibility of hyperlocal campaigns.
V. Case Studies: Successful Hyperlocal Social Media Marketing Campaigns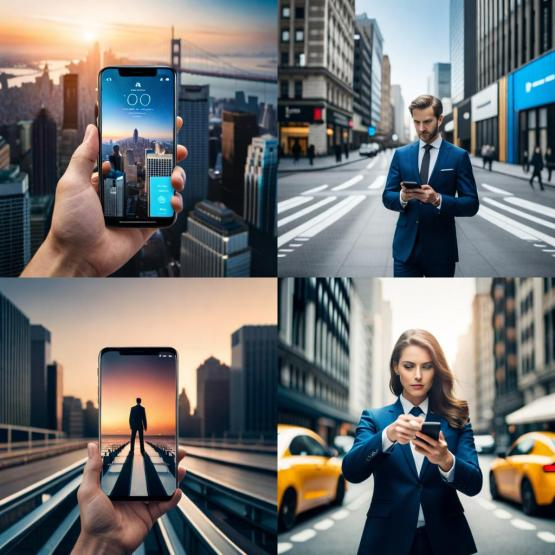 A. Case Study 1: Local Restaurant Boosts Foot Traffic with Instagram Geotags:
This case study highlights how a local restaurant used Instagram geotags to promote limited-time offers and exclusive discounts to users in the surrounding area. The campaign resulted in increased foot traffic and customer engagement.
B. Case Study 2: Retail Store Drives Sales with Facebook Local Ads:
This case study demonstrates how a retail store leveraged Facebook Local Ads to target users in specific neighborhoods. By delivering personalized offers and highlighting in-store events, the campaign generated a significant increase in sales.
C. Case Study 3: Real Estate Agency Targets Local Buyers with Snapchat Geofilters:
This case study explores how a real estate agency utilized Snapchat geofilters to engage with local homebuyers. The geofilters were designed to promote open houses and showcase property features, leading to a higher number of interested and qualified leads.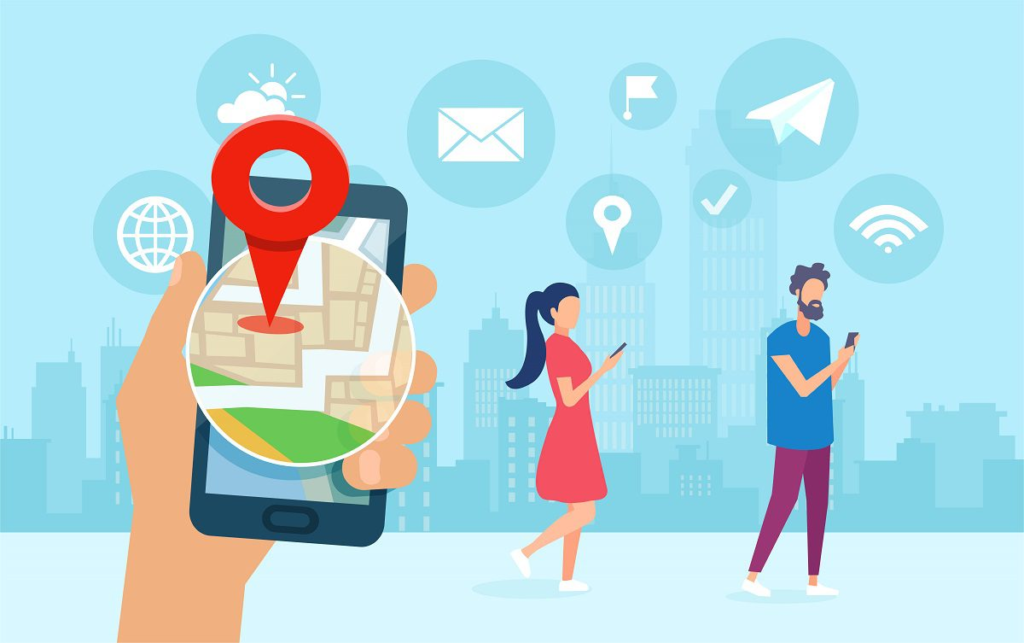 VI. Measuring Success in Hyperlocal Social Media Marketing
A. Key Metrics to Track:
1. Reach and Impressions: Measure the number of users who viewed the hyperlocal content and the frequency of those views.
2. Engagement and Interaction: Track metrics like likes, comments, shares, and click-through rates to gauge the level of user engagement.
3. Conversion and Sales: Monitor the number of conversions, sales, or other desired actions resulting from the hyperlocal campaign.
B. Tools and Analytics for Performance Evaluation:
Businesses can utilize social media analytics platforms, ad manager tools, and website analytics to track and analyze the performance of hyperlocal social media marketing campaigns. These tools provide insights into user behavior, demographics, and campaign-specific metrics.
VII. Challenges and Limitations of Hyperlocal Social Media Marketing
A. Privacy Concerns and Data Protection:
Collecting and utilizing user data for hyperlocal targeting raises privacy concerns. Businesses need to ensure compliance with data protection regulations and be transparent about data usage.
B. Maintaining Consistency Across Multiple Locations:
For businesses with multiple locations, maintaining brand consistency and delivering personalized content at each location can be challenging. Efforts should be made to create cohesive messaging while considering local nuances.
C. Competition and Saturation in Local Markets:
Depending on the industry and location, hyperlocal social media marketing can become highly competitive. Businesses need to differentiate themselves and continuously innovate to stand out from competitors.
VIII. Future Trends and Innovations in Hyperlocal Social Media Marketing
A. Integration of Augmented Reality (AR) and Virtual Reality (VR):
The integration of AR and VR technologies is expected to have a significant impact on hyperlocal social media marketing. These immersive technologies can enhance the user experience by allowing them to virtually explore and interact with local businesses, products, or experiences. For example, a furniture store could use AR to enable users to visualize how a piece of furniture would look in their own homes. This integration creates opportunities for businesses to provide highly engaging and personalized experiences that drive customer engagement, brand loyalty, and ultimately, conversions.
B. Internet of Things (IoT) and Smart Devices:
The rise of IoT and smart devices opens up new avenues for hyperlocal marketing. With IoT-enabled devices becoming increasingly prevalent in homes and communities, businesses can leverage these devices to deliver context-aware and location-based content to users. For instance, a smart refrigerator could display personalized promotions for local grocery stores based on the user's consumption patterns. By utilizing IoT and smart devices, businesses can reach consumers in real-time, delivering targeted messaging that aligns with their immediate needs and preferences.
C. Artificial Intelligence (AI) and Machine Learning:
AI and machine learning algorithms are poised to play a crucial role in the future of hyperlocal social media marketing. These technologies can analyze vast amounts of data, including user behavior, preferences, and interactions, to optimize targeting strategies and deliver highly personalized content. AI-powered chatbots can also assist users in finding local businesses or providing recommendations based on their preferences. Machine learning algorithms can continuously learn from user interactions and refine targeting strategies over time, ensuring that hyperlocal campaigns remain effective and relevant.
These future trends and innovations have the potential to transform hyperlocal social media marketing by offering more immersive experiences, leveraging the power of connected devices, and harnessing the capabilities of AI and machine learning. By staying at the forefront of these advancements, businesses can gain a competitive edge in reaching and engaging with their local audiences.
IX. Summary: The Game-Changing Impact of Hyperlocal Social Media Marketing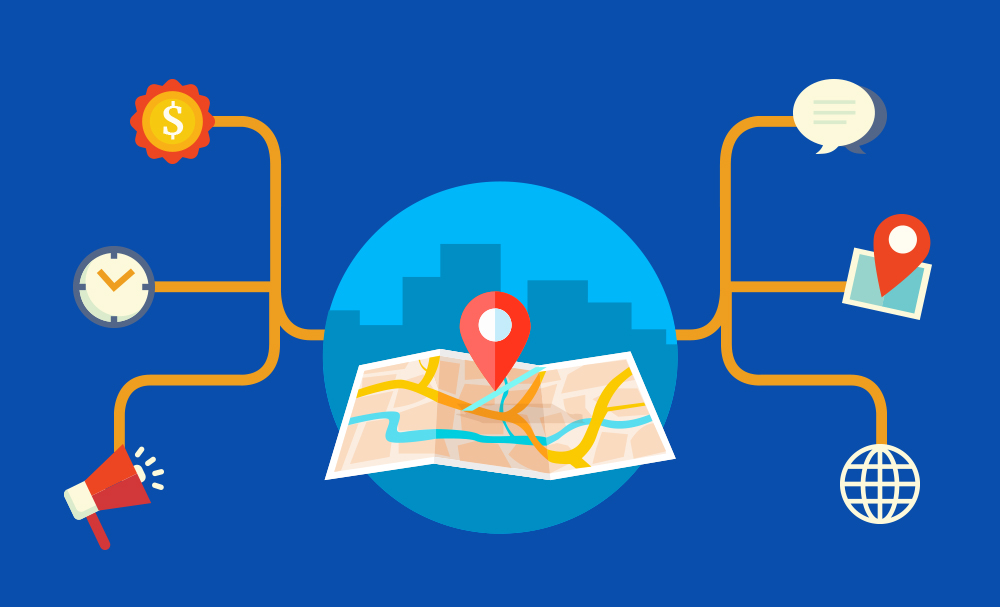 Hyperlocal social media marketing has revolutionized digital advertising by allowing businesses to connect with local audiences in a highly personalized and relevant manner. By leveraging advanced targeting capabilities and tailoring content to specific locations, businesses can enhance engagement, increase conversions, and build stronger community relationships.
In the ever-evolving world of hyperlocal social media marketing, partnering with ClickSeek can empower businesses to unlock their full potential, establish a strong local presence, and achieve significant business growth. With their proven track record and commitment to excellence, ClickSeek is well-equipped to guide businesses through the dynamic landscape of digital advertising and fuel their journey towards success.
Visit ClickSeek's website (https://clickseek.in/) to learn more about their services, explore their success stories, and embark on a transformative digital marketing journey that leads to remarkable business growth.
X. FAQs (Frequently Asked Questions)
A. What is hyperlocal social media marketing?
Hyperlocal social media marketing refers to the practice of targeting a specific local audience through social media platforms by tailoring content and advertising to reach individuals in a particular geographic area.
B. How does hyperlocal social media marketing benefits businesses?
Hyperlocal social media marketing benefits businesses by enabling them to connect with local consumers, deliver personalized content, increase relevance, and improve engagement and conversion rates.
C. Which social media platforms are best for hyperlocal marketing?

Social media platforms like Facebook, Instagram, and Snapchat offer features such as local business pages, geotags, and geofilters, making them well-suited for hyperlocal marketing campaigns.
D. How can I measure the success of a hyperlocal social media marketing campaign?

Success in hyperlocal social media marketing can be measured by tracking metrics like reach, impressions, engagement, interaction, conversion, and sales. Analytics tools and platforms provide valuable insights for performance evaluation.
E. What challenges should businesses consider when implementing hyperlocal social media marketing?
Businesses should consider challenges such as privacy concerns, maintaining consistency across multiple locations, and facing competition in local markets when implementing in this marketing.
F. What future trends can we expect in hyperlocal social media marketing?
Future trends in hyperlocal social media marketing include the integration of AR and VR, leveraging IoT and smart devices, and utilizing AI and machine learning for more targeted and personalized campaigns.