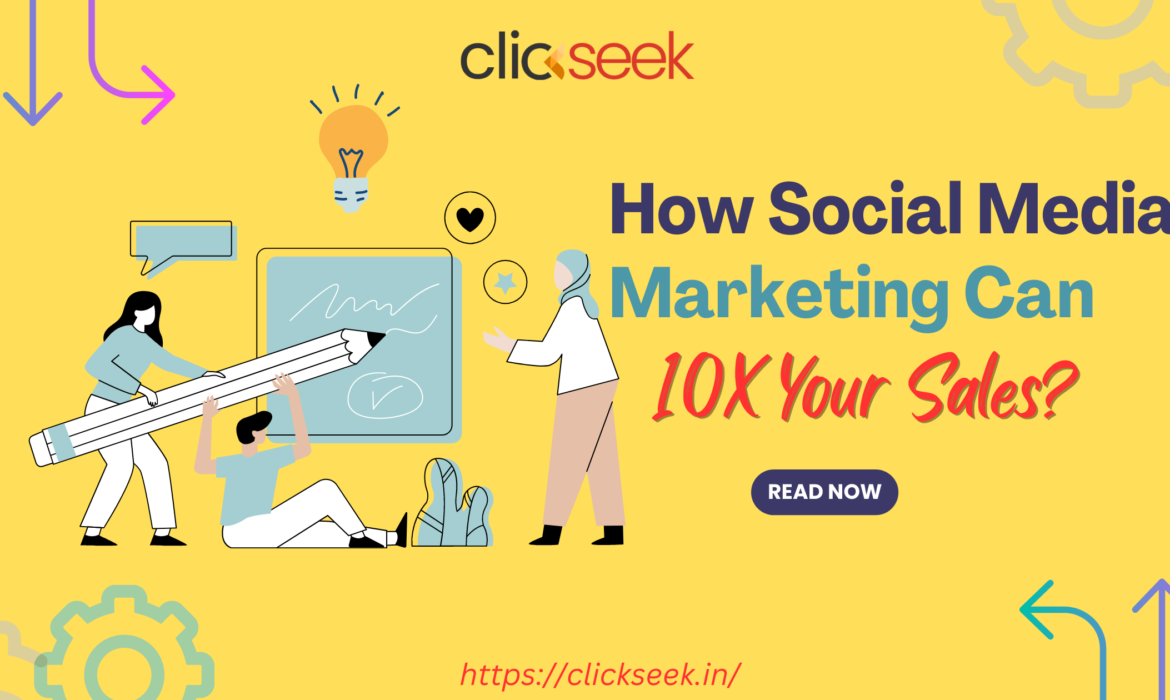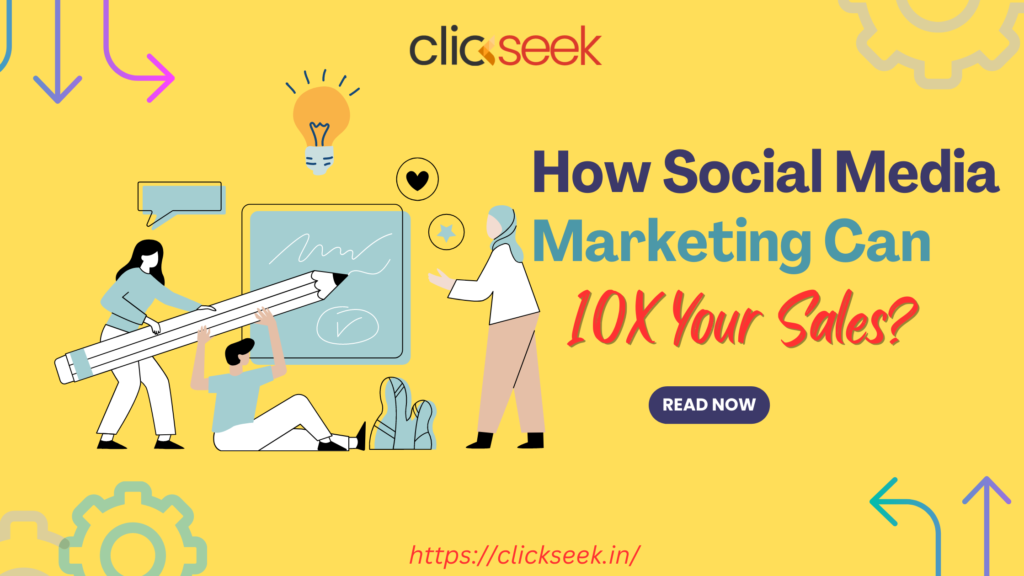 I. Introduction to Social Media Marketing:
In today's digital age, social media has become an integral part of our lives, influencing how we interact, communicate, and even shop. Social media marketing leverages these platforms to promote businesses and engage with target audiences on a personal level. One of the most burning questions in the world of digital marketing is, "Does social media marketing increase sales?" Well, the answer is a resounding "YES!" Numerous studies and success stories have demonstrated that effective social media marketing strategies can lead to significant sales growth for businesses. So, let's explore how you can harness the power of social media to 10X your sales!
II. Setting the Foundation for a Successful Social Media Strategy
A. Defining Your Target Audience
Understand the demographics and interests of your potential customers.
Conduct surveys and analyze customer data to identify preferences.
B. Identifying Key Social Media Platforms
Research the platforms where your target audience is most active.
Different platforms cater to different demographics and industries.
C. Competitor Analysis in Social Media
Study your competitors' social media strategies to learn from their successes and mistakes.
Identify gaps in the market and unique selling points for your business.
D. Establishing Measurable Goals and KPIs
Set clear and achievable goals, such as increasing website traffic or boosting sales.
Use Key Performance Indicators (KPIs) to track and measure progress.
III. Crafting Compelling Social Media Content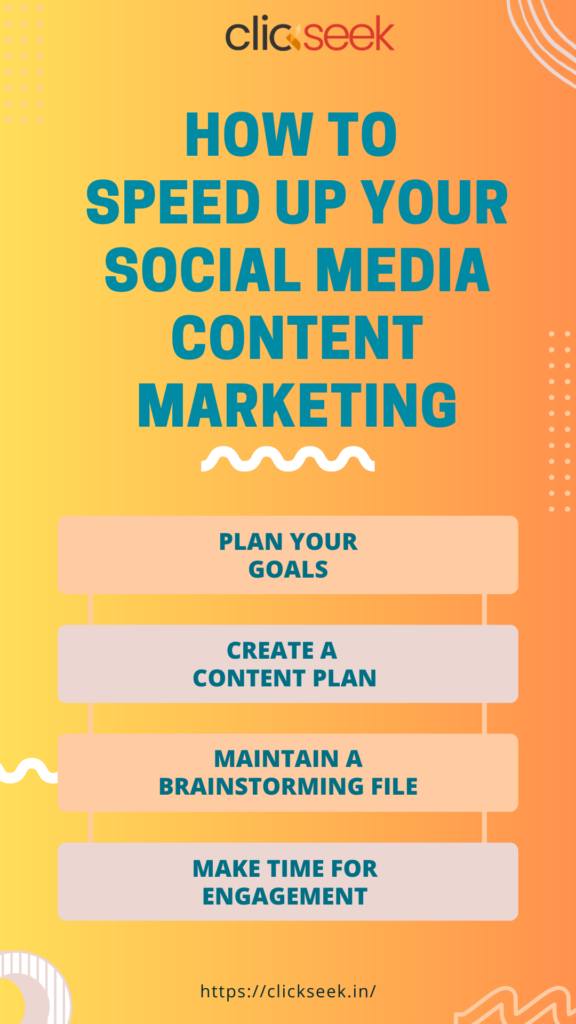 A. Creating Shareable Visual Content
Engaging images, videos, and infographics attract more user attention.
Visual content is more likely to be shared, expanding your reach.
B. Writing Engaging Social Media Posts
Craft concise and compelling copy that resonates with your audience.
Use storytelling and emotion to build connections with potential customers.
C. Utilizing Hashtags Effectively
Research trending and relevant hashtags to increase visibility.
Create branded hashtags to promote your unique campaigns.
D. Leveraging User-Generated Content
Encourage customers to create and share content related to your brand.
User-generated content builds trust and authenticity.
IV. Building and Growing Your Social Media Community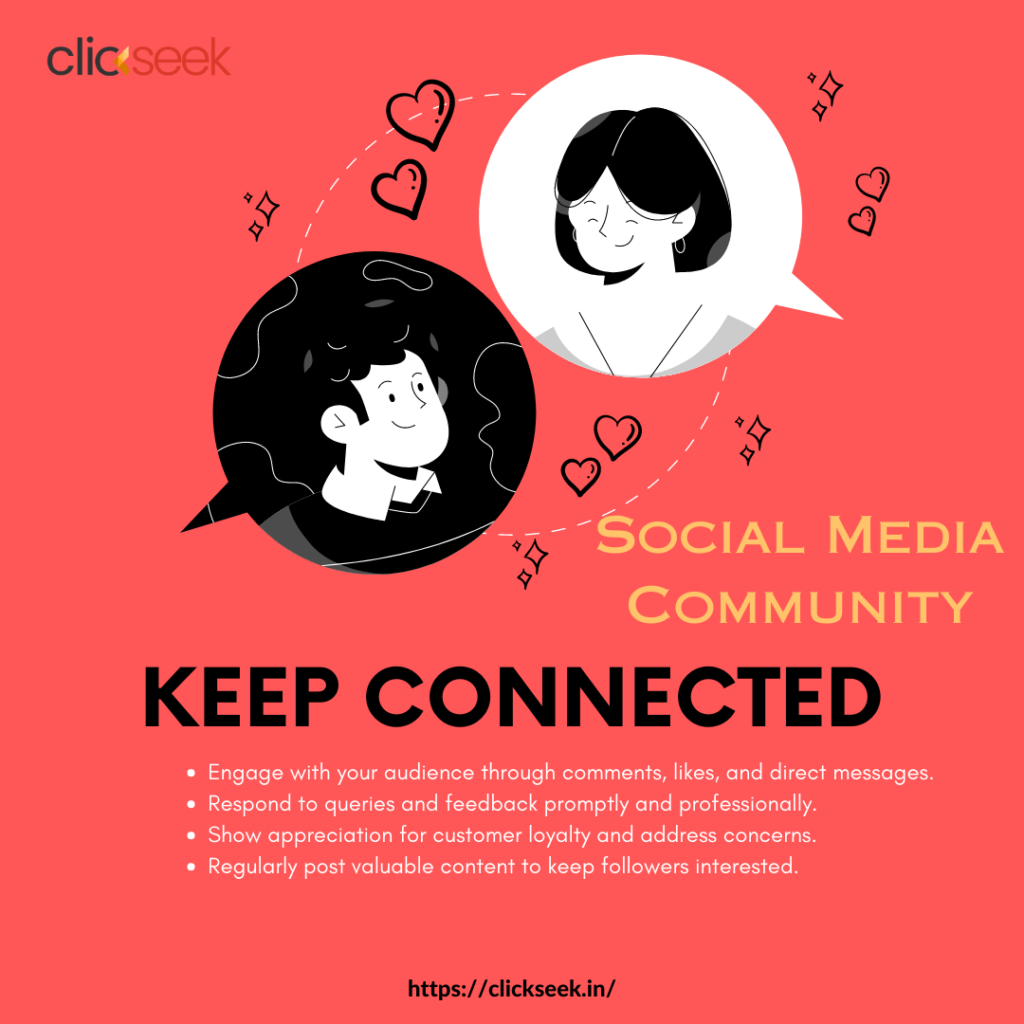 A. Increasing Followers and Engagement
Regularly post valuable content to keep followers interested.
Engage with your audience through comments, likes, and direct messages.
B. Running Successful Social Media Campaigns
Launch targeted campaigns to promote products or services.
Collaborate with influencers to amplify campaign reach.
C. Partnering with Influencers for Brand Awareness
Influencers have dedicated followers who trust their recommendations.
Find influencers whose values align with your brand for better results.
D. Engaging with Your Audience
Respond to queries and feedback promptly and professionally.
Show appreciation for customer loyalty and address concerns.
V. Analyzing and Optimizing Social Media Performance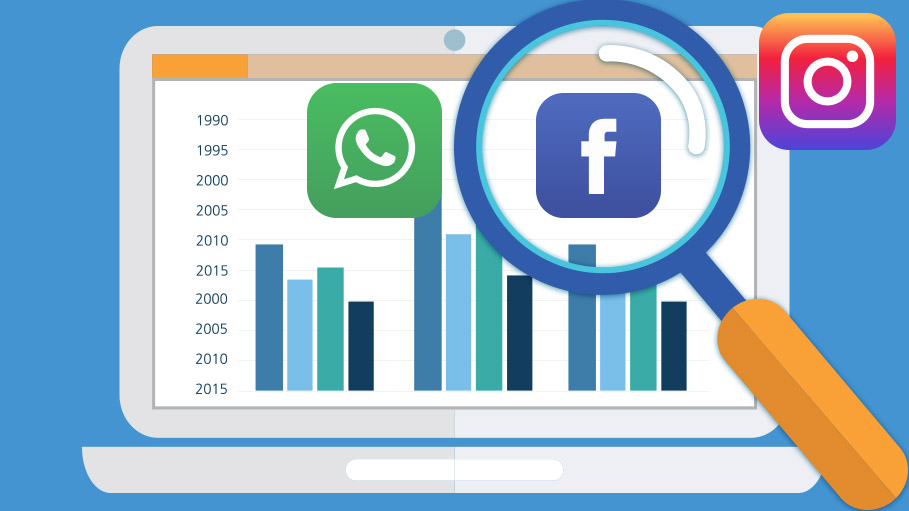 A. Measuring Social Media Metrics and Analytics
Track metrics like reach, engagement, click-through rates, and conversions.
Use social media analytics tools to gain valuable insights.
B. Interpreting Data to Enhance Strategy
Analyze data to understand what content resonates with your audience.
Identify peak posting times and optimize your schedule.
C. **A/B Testing for Better Results**
Test different content formats, visuals, and CTAs to optimize performance.
Use data-driven insights to make informed decisions.
D. Responding to Feedback and Adapting
Use feedback to improve your social media strategy continuously.
Stay adaptable and adjust your approach based on trends and customer preferences.
VI. Integrating Social Media with Sales Funnel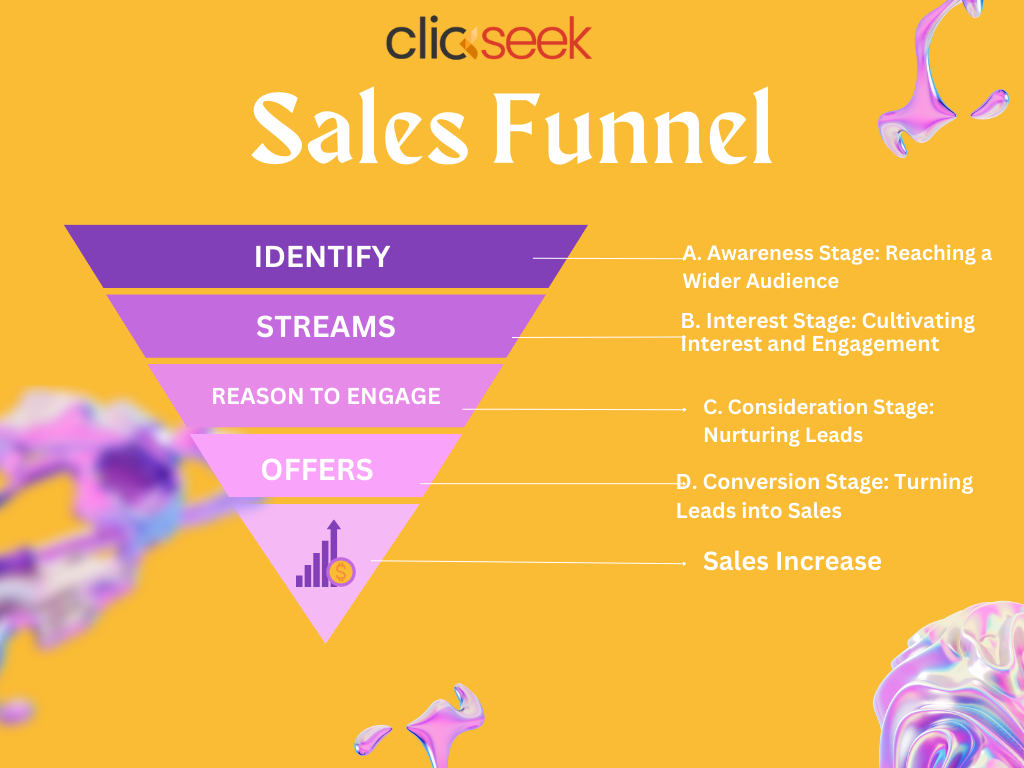 A. Awareness Stage: Reaching a Wider Audience
Use social media ads and boosted posts to reach new prospects.
Create content that educates and generates interest.
B. Interest Stage: Cultivating Interest and Engagement
Offer valuable resources and lead magnets to engage potential customers.
Use retargeting ads to keep your brand top-of-mind.
C. Consideration Stage: Nurturing Leads
Provide in-depth content and case studies to nurture leads.
Encourage sign-ups for newsletters or webinars.
D. Conversion Stage: Turning Leads into Sales
Offer exclusive discounts or limited-time promotions to convert leads.
Use clear CTAs and seamless landing pages for a smooth customer journey.
VII. Leveraging Different Social Media Advertising Strategies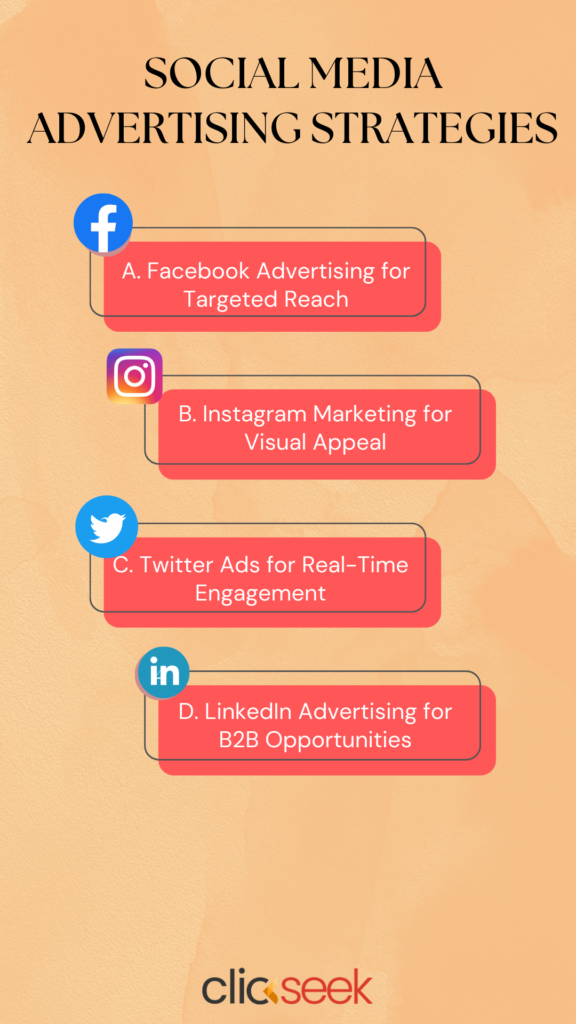 A. Facebook Advertising for Targeted Reach
Facebook's advanced targeting options allow precise audience segmentation.
It's the most popular social media platform with over 2.8 billion monthly active users.
B. Instagram Marketing for Visual Appeal
Instagram is ideal for brands that can showcase their products visually.
It boasts 1 billion monthly active users, with high engagement rates.
C. Twitter Ads for Real-Time Engagement
Twitter is perfect for real-time interactions and news updates.
It has around 330 million monthly active users globally.
D. LinkedIn Advertising for B2B Opportunities
LinkedIn caters to professionals and offers excellent B2B marketing opportunities.
It has over 740 million users, making it ideal for targeting decision-makers.
VIII. Harnessing the Power of Social Media Influencers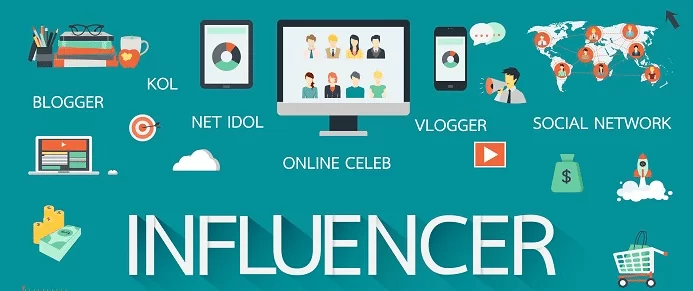 A. Identifying the Right Influencers for Your Brand
Look for influencers whose values align with your brand.
Consider their audience size, engagement rates, and relevance.
B. Creating Authentic and Meaningful Partnerships
Collaborate with influencers for genuine and relatable content.
Influencer marketing can lead to a 5.2x increase in purchase intent.
C. Measuring Influencer Marketing ROI
Track the impact of influencer collaborations on your sales and brand visibility.
Analyze the data to assess the success of your influencer campaigns.
IX. Handling Social Media Challenges and Crisis Management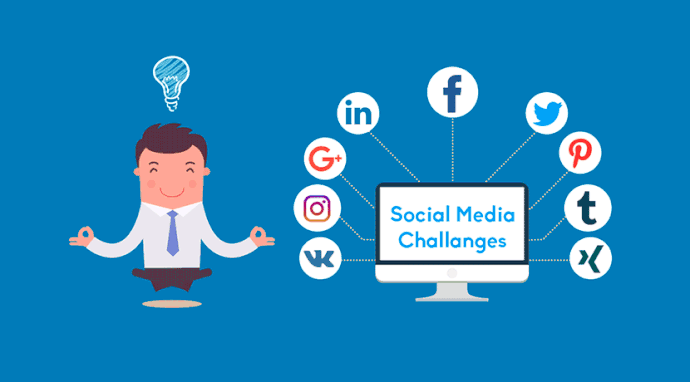 A. Dealing with Negative Feedback and Comments
Respond calmly and professionally to negative comments.
Turn negative experiences into positive ones by addressing concerns.
B. Addressing Social Media Crises Effectively
Act promptly to mitigate the impact of a social media crisis.
Apologize, rectify, and communicate transparently with your audience.
C. Implementing Proactive Reputation Management
Build a strong online reputation through consistent brand messaging.
Monitor brand mentions and engage with positive sentiment.
X. Scaling Your Social Media Strategy
A. Expanding Reach to New Markets
Use multilingual content to engage with international audiences.
Explore emerging social media platforms with growing user bases.
B. Sustaining Long-Term Growth
Focus on building lasting relationships with your audience.
Continuously innovate to stay ahead of your competitors.
C. Scaling Social Media Advertising Budgets
Allocate resources strategically to high-performing campaigns
Gradually increase ad spend based on ROI and business growth.
D. Continuous Innovation and Adaptation
Stay updated on social media trends and industry best practices.
Experiment with new content formats and features.
XI. Does Social Media Marketing Increase Sales? The Future of Social Media Marketing
A. Emerging Trends and Technologies
Virtual and augmented reality will revolutionize social media experiences.
Artificial Intelligence will optimize content personalization.
B. Social Commerce and Shoppable Posts
E-commerce integration within social platforms will streamline purchases.
Social commerce is projected to reach $604.5 billion in sales by 2027.
C. Personalization and Hyper-Targeting
Brands will use data-driven insights for personalized content delivery.
80% of consumers are more likely to make a purchase when brands offer personalized experiences.
XII. Summary: Unleashing the Power of Social Media Marketing to Increase Sales
Social media marketing is not just a buzzword; it is a proven strategy to boost sales and revenue for businesses of all sizes. By tapping into the vast user base of social media platforms and crafting engaging content, brands can connect with their target audience on a personal level. Influencers and social media advertising open new doors for brand exposure and conversions. Continuous analysis and adaptation based on data are vital to staying ahead in the dynamic social media landscape.
At ClickSeek, we understand the significance of social media marketing in increasing sales and driving business growth. Our expert team combines creativity and data-driven insights to help your brand thrive in the digital space. Unlock the true potential of social media marketing with ClickSeek and take your sales to unprecedented heights!
XIII. Frequently Asked Questions (FAQs)
A. What is the importance of social media marketing for increasing sales?
Social media marketing increases brand visibility and customer engagement.
Engaging content and strategic advertising lead to higher sales.
B. How can I measure the impact of social media marketing on sales?
Track key metrics like conversion rates, click-through rates, and revenue generated from social media campaigns.
Use analytics tools to gain insights into customer behavior and preferences.
C. Can influencer marketing really boost sales?
Yes, influencer marketing can significantly impact sales by tapping into the trust and credibility of influencers with their followers.
Collaborating with relevant influencers can lead to increased brand awareness and conversions.
D. What are some emerging social media marketing trends that can enhance sales?
Social commerce and shoppable posts enable direct purchasing from social media platforms.
Personalization and hyper-targeting improve customer experiences and increase sales.
E. How can ClickSeek's Social Media Marketing services benefit my business?
ClickSeek offers expert social media marketing strategies tailored to your business goals.
Our data-driven approach ensures optimized performance and measurable results.
Unlock your brand's social media potential and increase sales. Visit ClickSeek Social Media Marketing now!