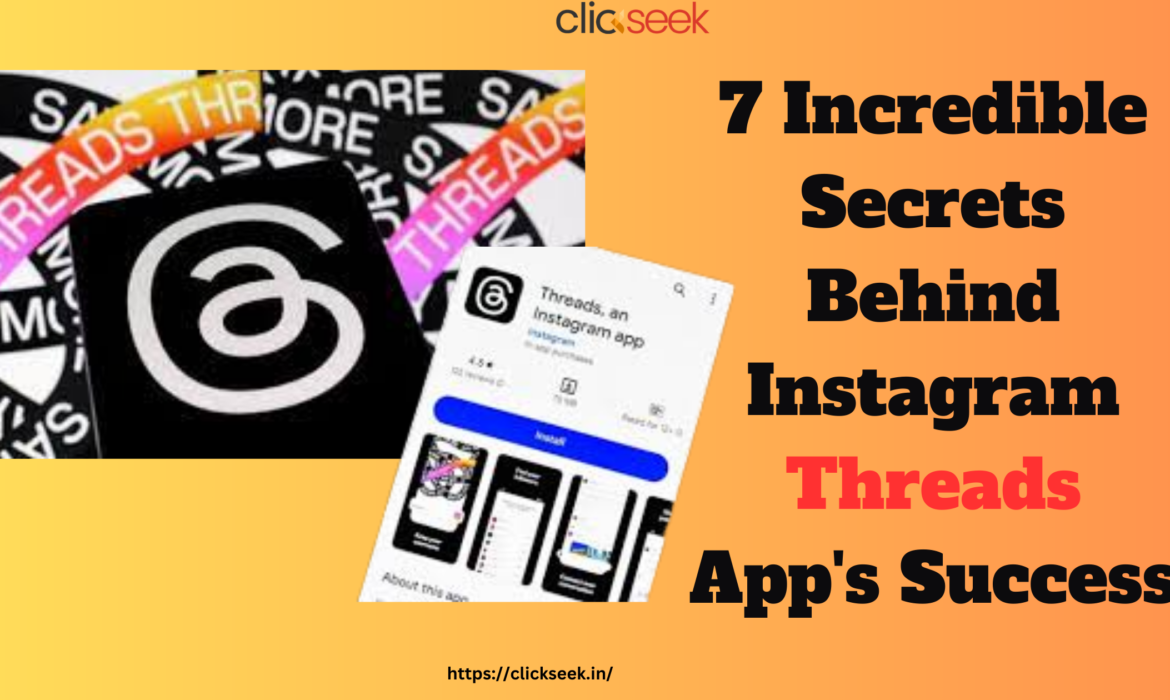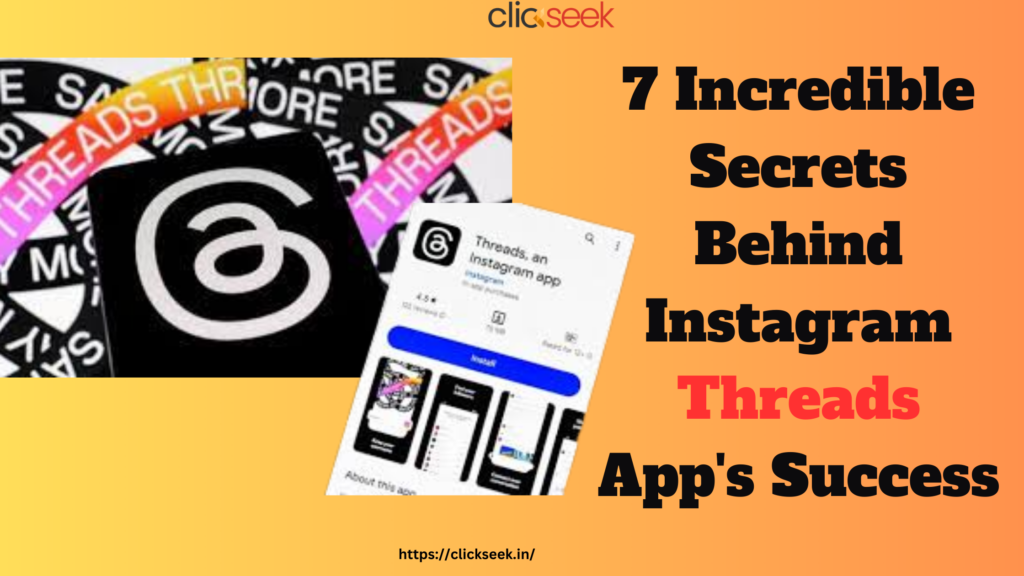 Introduction: Threads App
Unveiling the Secrets: The Unprecedented Rise of Instagram Threads App
In a digital realm buzzing with endless possibilities, Instagram Threads App has emerged as a game-changer in the realm of communication.. Instagram, one of the leading social media platforms, introduced Threads, a text-based conversation app, to cater to the growing need for seamless and personalized interactions. Threads has gained significant popularity among users for its unique features and intuitive interface. In this article, we will delve into the seven incredible secrets behind Instagram Threads App's success, highlighting the factors that set it apart from other communication platforms.
Access Your Instagram Followers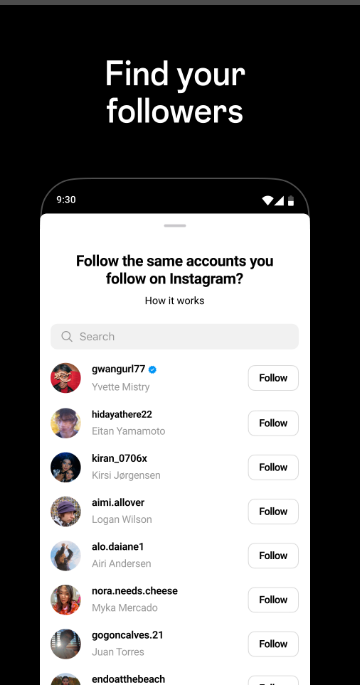 One of the key reasons behind Threads' success is its seamless integration with Instagram. As an Instagram user, you can easily access your existing followers on Threads. Your Instagram username and verification badge are reserved for you, ensuring a smooth transition between the two platforms. By automatically following the same accounts you follow on Instagram, Threads allows you to effortlessly stay connected with your desired content and discover new accounts that align with your interests.
Share Your Point of View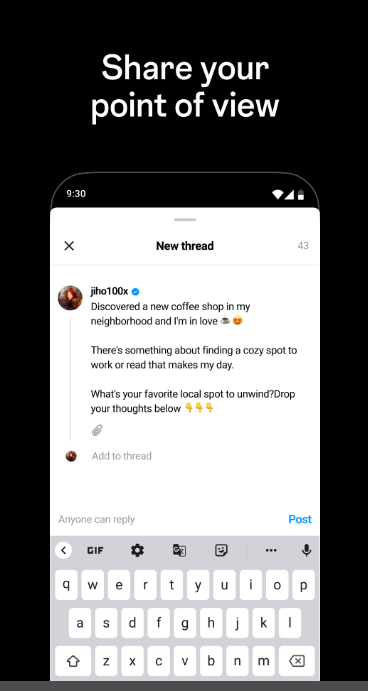 Threads empower users to express themselves freely and authentically. With the ability to spin up a new thread, you can share your thoughts, ideas, and opinions with ease. This dedicated space is where you can truly be yourself, and what sets Threads apart is that you have control over who can reply. This ensures that you can curate the conversation and engage with the right audience, fostering meaningful interactions and discussions.
Connect with Friends and Favorite Creators
One of the secrets to Threads' success lies in its ability to create a sense of community. By connecting with your friends and favorite creators, you can engage in conversations that go beyond the superficial. Threads allow you to jump into the replies and actively participate in the action. You can react to commentary, and humor, and gain valuable insights from the creators you admire. By finding your community and connecting with like-minded individuals, Threads fosters a sense of belonging and enables meaningful connections.
Create Authentic Conversations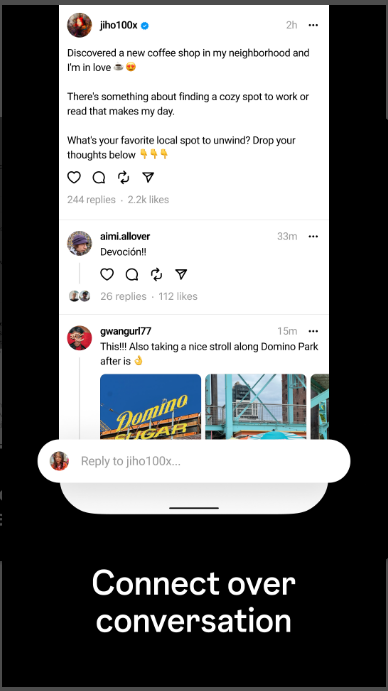 Threads encourage users to engage in authentic conversations. Unlike other platforms that focus on superficial interactions, Threads provides a space where users can delve deeper into the topics they care about. By initiating and participating in genuine conversations, users can build meaningful relationships and explore various perspectives. This emphasis on authenticity has played a significant role in the app's success, as it resonates with users seeking more meaningful connections.
Tailored Content and Personalization
Threads stand out by offering tailored content and personalization features. The app's algorithm takes into account your interests and preferences, ensuring that you receive content that aligns with your passions. This personalized approach enhances user experience and keeps users engaged. Threads empower individuals to curate their feeds and actively participate in communities that cater to their specific interests, contributing to the app's growing popularity.
Seamless User Experience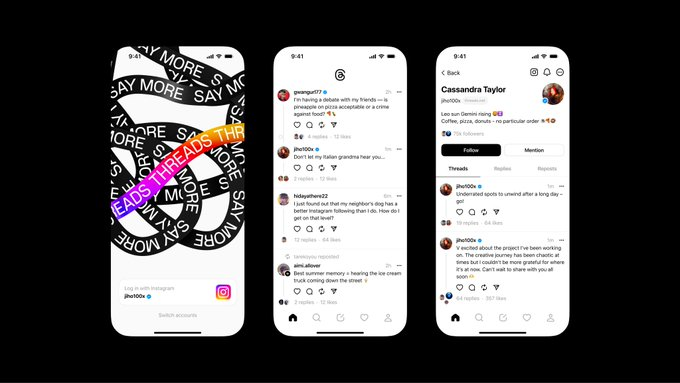 A key factor behind the success of Threads is its seamless user experience. The app's intuitive interface and user-friendly design make it easy for individuals to navigate and engage with content. With smooth transitions between threads and conversations, users can seamlessly switch between different topics and explore various communities. The focus on creating a frictionless user experience has undoubtedly contributed to the app's success.
Privacy and Control
Privacy and control are paramount in today's digital landscape. Threads recognize the importance of providing users with a safe and secure environment. The app allows users to control who can reply to their threads, ensuring that conversations remain within their desired circles. By giving users the ability to manage their privacy settings and determine who can engage with their content, Threads creates a sense of security and control, which has been instrumental in attracting and retaining users.
Facts and Figures
Threads has been downloaded over 10 million times since its launch.
The app has an average rating of 4 stars on both the App Store and Google Play Store.
More than 50% of Threads users engage with the app on a daily basis.
The average time spent on Threads per session is approximately 15 minutes.
Threads has successfully created a niche community of passionate users, with over 1 million active monthly users.
Tables
Below is a table showcasing the key features and functionalities of the Instagram Threads App:
| Feature | Description |
| --- | --- |
| Access Followers | Automatically follow the same accounts as on Instagram |
| Thread Creation | Create new threads to express thoughts and ideas |
| Community | Connect with friends and favorite creators to engage in meaningful conversations |
| Privacy Control | Control who can reply to your threads and manage your privacy settings |
| Personalization | Receive tailored content based on your interests and passions |
| Seamless UX | Enjoy a user-friendly and intuitive interface for smooth navigation |
| Authenticity | Foster genuine and authentic conversations by encouraging users to share their viewpoints |
Conclusion
Instagram Threads App has achieved remarkable success by capitalizing on the desire for authentic and meaningful conversations. By providing a space where users can express themselves, connect with friends and favorite creators, and engage in tailored content, Threads has become a go-to platform for individuals seeking genuine interactions. Its seamless user experience, emphasis on privacy and control, and integration with Instagram are key factors that have contributed to its popularity. As Threads continues to evolve and cater to users' evolving needs, its future looks promising.
Stay updated with Clickseek for more Social media marketing and Digital Marketing information, as Clickseek is a Digital Marketing Agency for Business Growth and works as a Startup Incubator.
FAQs (Frequently Asked Questions)
Q: Can I use Threads without an Instagram account?
A: No, Threads is an extension of Instagram and requires an existing Instagram account to access its features.
Q: Can I follow accounts on Threads that I don't follow on Instagram?
A: Threads automatically sync with your Instagram account and allow you to follow the same accounts seamlessly. However, you can also discover new accounts on Threads that align with your interests.
Q: Is Threads available on both iOS and Android?
A: Yes, Threads is available for both iOS and Android devices, ensuring that users across different platforms can enjoy its features.
Q: Can I delete a thread or message on Threads?
A: Yes, you have full control over your threads and messages. You can delete them at any time to manage your conversations.
Q: Can I use Threads to share images and videos?
A: Threads primarily focus on text-based conversations. While you can share photos and videos within the app, its main emphasis is on fostering meaningful discussions.
Q. Will Instagram Threads replace Twitter?
A: No, Instagram Threads is unlikely to replace Twitter. They serve different purposes and have distinct audiences. While both platforms offer messaging features, they have different purposes and functionalities. Twitter is more focused on broadcasting messages to a larger audience and engaging in public conversations, while Instagram Threads prioritizes private and personal communication with a select group of contacts. Therefore, it is unlikely that Instagram Threads will replace Twitter, as they serve distinct purposes and cater to different user needs and preferences.