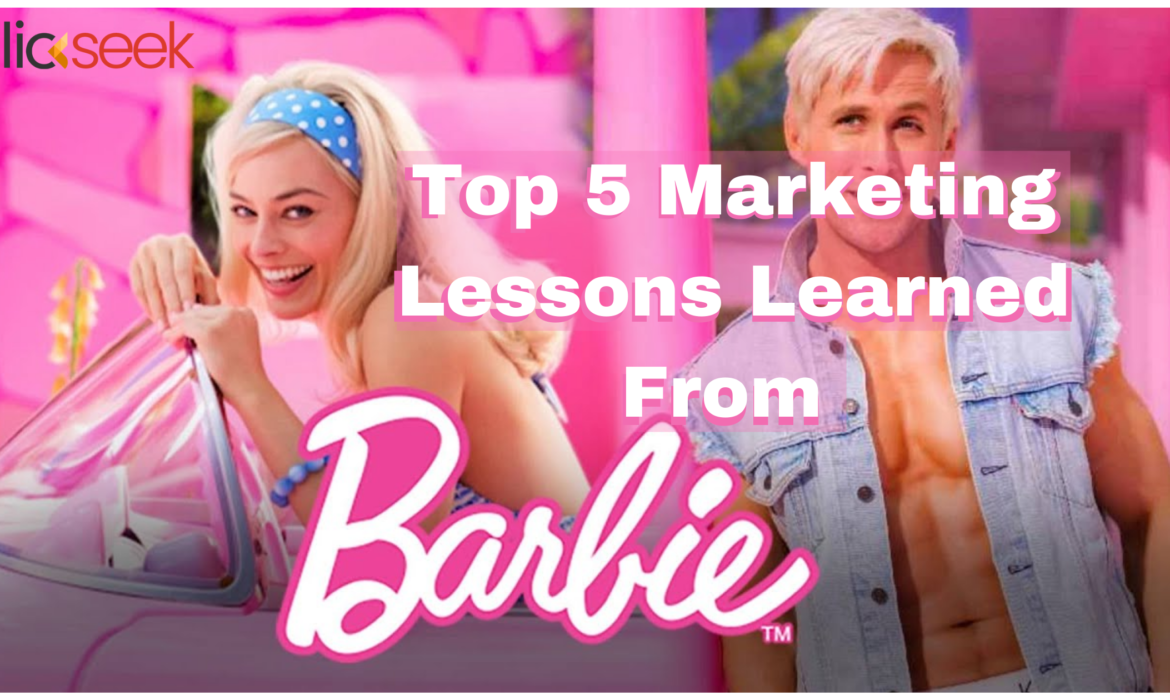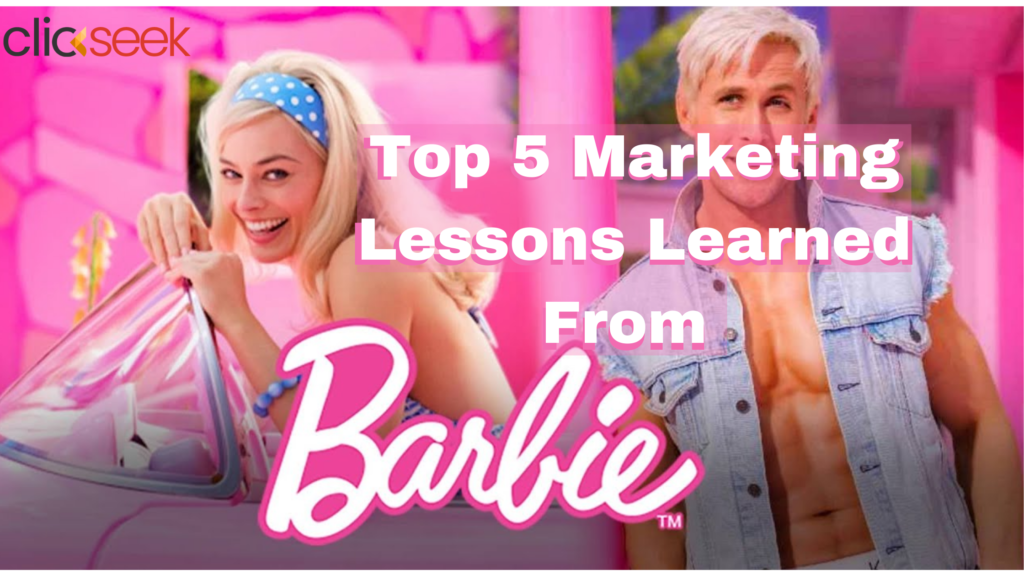 ---
Introduction
The movie "BarbieTheMovie" took the world by storm with its massive marketing campaign that left everyone talking. From strategic launches to captivating content, marketers can learn valuable lessons from this blockbuster movie's promotional strategy. In this blog post, we will explore "five marketing lessons" that you can implement in your own campaigns to drive growth and engage your target audience and also helps in your growth marketing .
Lesson 1: Harness the Momentum of a Strategic Launch
The marketing team behind "BarbieTheMovie" excelled at creating a peak point of activity through strategic launches. By generating a sense of scarcity and excitement, they captivated their target audience. As marketers, we can adopt this strategy by identifying key milestones in our campaigns and channeling our resources toward creating a peak moment that captures maximum attention and generates buzz.
During a launch, align all marketing efforts to create a compelling narrative and drive engagement. Timing and coordinating various elements such as advertising, social media marketing campaigns, and content releases can amplify your message and build momentum. Creating a sense of exclusivity and limited availability during the launch period adds urgency, enticing customers to take immediate action.
Lesson 2: Leverage the Power of Audience Segmentation
"BarbieTheMovie" successfully expanded its reach by targeting not only children but also adults through content that appeals to both age groups. Marketers should examine their target segments and assess whether their efforts are directed toward the most profitable and effective areas. Understanding different audience segments allows tailoring marketing messages and strategies to resonate with specific groups, ultimately achieving better results.
Identify key segments within your target market to create customized campaigns that cater to their needs, preferences, and behaviors. Catering to multiple audience segments provides an opportunity to create additional value and enhance customer satisfaction. Effective audience segmentation requires thorough research, data analysis, and a deep understanding of consumer behavior.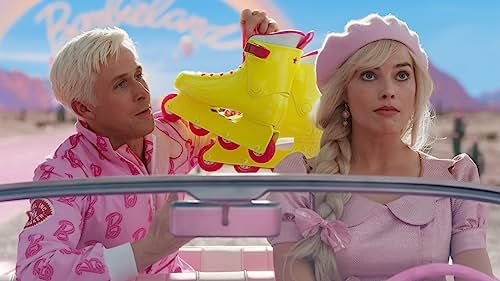 Lesson 3: Go Viral with Engaging Content
The marketing team behind "BarbieTheMovie" understands the power of creating content that captures their audience's attention and has the potential to go viral. Instead of pouring unlimited resources into campaigns, prioritize innovation and creativity to ensure content stands out from the crowd. Focus on developing campaigns that have the highest potential for engagement and virality, thus maximizing the impact of social media marketing efforts.
To create virality, produce content that sparks conversations and resonates with the target audience. Offer unique perspectives, valuable insights, or entertaining experiences to pique curiosity and capture attention. Actively encourage comments, discussions, and sharing to amplify the viral potential of content. Engage with the audience, respond to their comments, and create a sense of community around the brand.
Lesson 4: Build Strong Brand Partnerships
The marketing campaign for "BarbieTheMovie" involved securing more than 100 brand partnership deals. These crossovers ranged from Barbie-themed X-Box consoles, Pinkberry frozen yogurt flavors, and Ruggable collections, to OPI nail colors. By collaborating with various brands, "BarbieTheMovie" extended its reach and cast a halo effect across the entire Mattel catalogue.
As marketers, building strong brand partnerships can expand your brand's exposure and attract new audiences. Identify potential partners whose values align with your brand and explore creative ways to collaborate. These partnerships can lead to mutually beneficial promotions and increase brand credibility.
Lesson 5: Tap into Social Media and Meme Culture
The marketing team behind "BarbieTheMovie" tapped into meme culture and social media to create engaging content. By leveraging the power of viral trends and internet humor, they amplified their message and reached a broader audience. Marketers can learn from this approach and incorporate meme-worthy content into their campaigns.
To tap into social media and meme culture, stay up-to-date with current trends and popular memes. Create content that resonates with your target audience and encourages sharing. Remember to be authentic and genuine in your approach to connect with your audience on a deeper level.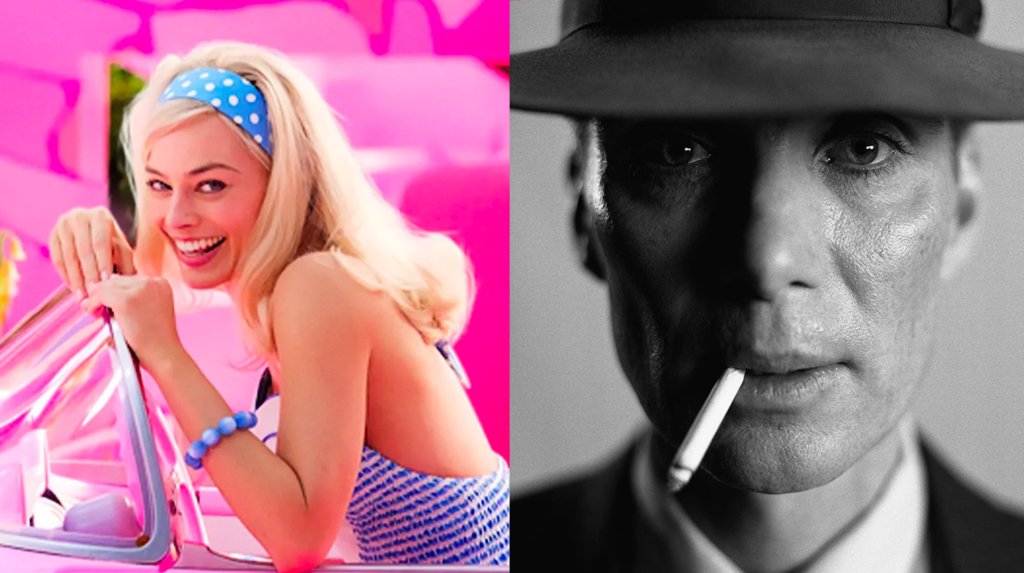 Conclusion
The marketing campaign for "BarbieTheMovie" provides valuable insights into creating a successful promotional strategy. By harnessing the momentum of strategic launches, leveraging audience segmentation, creating engaging content, building strong brand partnerships, and tapping into social media and meme culture, you can elevate your marketing efforts and achieve better results. Learn from the blockbuster success of "BarbieTheMovie" and implement these lessons to make your brand stand out in a competitive market.
At Clickseek, we embody the essence of these marketing lessons. As a digital marketing agency, we specialize in crafting strategic campaigns that harness the power of targeted launches and audience segmentation to drive business growth. Our dedication to creativity and innovation allows us to create engaging content that goes viral, capturing the attention of our client's target audience.
Moreover, Clickseek goes beyond traditional agency roles. As a startup incubator, we provide comprehensive support to emerging businesses, fostering their growth and success. By embracing the marketing strategies employed in "BarbieTheMovie," Clickseek empowers startups to stand out in a competitive market and create a lasting impact.
FAQs
Q: How can I create a strategic launch for my marketing campaign?
A: To create a strategic launch, identify key milestones in your campaign and concentrate your efforts to build anticipation. Coordinate advertising, social media campaigns, and content releases to generate buzz and excitement.
Q: Why is audience segmentation essential in marketing?
A: Audience segmentation allows you to tailor marketing campaigns to specific groups, increasing the effectiveness of your efforts. Understanding different audience segments helps you deliver the right message to the right people at the right time.
Q: How can I make my content go viral?
A: To make content go viral, focus on creating engaging and unique content that sparks conversations. Encourage sharing, comments, and discussions to amplify its viral potential.