Doubling E-commerce Orders Through Innovative Social Media Strategies
In a world driven by digital marketing, businesses need a winning strategy to stand out and thrive. Clickseek, the leading digital marketing agency for business growth, recently took on a challenge that showcased their expertise in boosting e-commerce sales through social media. Here's how partnered with a client to achieve remarkable results, doubling orders from social media in just four months.
Client Details:
INDUSTRY:
Luxury Fashion Brand
PROJECT: 
Social Media Marketing
TARGET MARKET:
India
GOAL:
 Increase the Number of Orders from Social Media (Organic)
Increase Engagement on Instagram 
Generate Video Views on Certain Categories of Products/Brand
Challenges:
Monotonous Content on Social Media
The client's content lacked diversity and failed to captivate the audience.
Salesy Posts Distracting Audience from Engagement
Too much focus on sales and promotions was overshadowing engagement and community-building efforts in their growth marketing services
Too Much Focus on Brand's Features and Price, Less Content on Audience Needs
Content was centered on the brand's features and prices, neglecting the audience's actual needs and interests.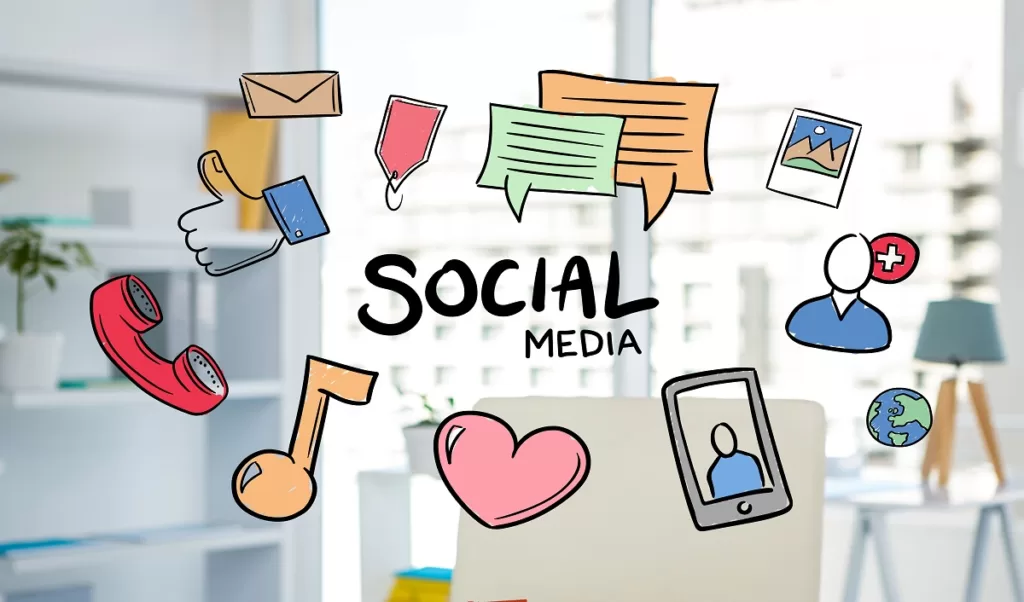 The Clickseek Solution:
Month 1: Thorough Audience Research and Competition Analysis
Clickseek began by conducting in-depth audience research to understand demographics, preferences, and behavior.

They created a detailed customer persona based on their findings to guide content creation.

Concurrently, Clickseek analyzed competitors to identify gaps in the market that the client could fill.
Month 2: Partnering with Hyper-Local Influencers and Collaborating with Loyal Customers
In the second month, leveraged the reach of hyper-local influencers, forming partnerships to tap into specific, engaged audiences in the client's geographic area.

 
They also recognized the value of customer testimonials and behind-the-scenes content, so they began collaborating with loyal customers and delivery executives to add authenticity to the brand's image.
Month 3: Creative Content Production
Started producing creative and engaging content tailored to various platforms.

They created short videos (15-20 seconds) for Instagram and Facebook, showcasing products and promotions effectively.
They initiated story series, such as "happy customer webisodes" and the "delivery boy's story series," to add a personal touch to the brandA comic series featuring food items was introduced, using humor and relatable content to humanize the brand
Content addressing daily challenges related to grocery shopping was also developed to resonate with the audience.
Month 4: Launching Campaigns and Measuring Results
In the final month, Clickseek launched specific campaigns to connect with the target audience.

They introduced "month-end" and "salary day" campaigns, which aimed to resonate with common households and their shopping habits.

 Throughout this month and beyond, Clickseek closely monitored key metrics to track the success of their strategy, including the number of orders from Instagram, total reach on Instagram, and the number of organic video views.
Orders from IG Increased
By refining the content strategy, Clickseek effectively doubled the number of orders from Instagram.
Total Reach in IG Increased
The engagement-focused approach led to a significant boost in reach and interactions on Instagram.
Generated Organic Video Views
By creating captivating video content, Clickseek achieved over 10 million organic video views, putting the client's products in the spotlight
From this successful case study, several key takeaways emerge:

Audience-Centric Focus
Clickseek's focus on audience research and tailoring content to meet audience needs was instrumental in achieving significant growth. Understanding your target demographic is essential for effective digital marketing

Diverse Content Mix
Diversifying content with short videos, story series, and comics, while addressing daily challenges, proved highly engaging. A varied content strategy can capture different aspects of your brand and resonate with a wider audience

Strategic Partnerships
Collaborating with hyper-local influencers, loyal customers, and delivery executives added authenticity to the brand's messaging and helped reach specific, engaged audiences. Building trust through partnerships can boost your brand's credibility in the digital space.
In just four months, this holistic approach not only met but exceeded the client's objectives. By putting audience needs at the forefront and crafting engaging content, Clickseek helped the client achieve remarkable growth on social media, ultimately doubling their orders. It's a testament to the power of a well-executed digital marketing strategy tailored to the unique needs of each business especially in creative services.
1. How did the client manage to double their orders from social media in just four months?
The client achieved this significant growth by employing a comprehensive approach that included audience research, creative content production, collaboration with influencers, and addressing everyday challenges related to their products.
2. What were the specific objectives of the client in their social media marketing campaign?
The client aimed to increase the number of orders from organic social media traffic, boost engagement on Instagram, and generate video views for specific product categories.
3. How did the agency address the issue of monotonous content on social media?
The agency diversified the content by creating short videos, story series, comic series, and content focusing on daily challenges related to the client's products.
4. How did Clickseek identify the right target audience for the client's campaign?
Hyper-local marketing can be highly effective, especially for businesses targeting specific geographic areas or niches. It allows you to connect with your local community and build a loyal customer base.
5. What types of content formats were used in the social media marketing campaign?
The campaign included short videos (15-20 seconds) for Instagram and Facebook, story series, a comic series, and content addressing everyday challenges related to grocery shopping.
We would love to hear your aspiration and will work with you to make them true. Please feel free to get in touch with us and we will talk soon