Organic Leads and Drive Global Traffic: The B2B SaaS Strategy for Organic Marketing
In today's digital age, businesses are constantly seeking effective strategies to boost their online presence and generate organic leads. One of the key industries that can benefit immensely from organic marketing is B2B SaaS (Software as a Service). To illustrate the power of this strategy, let's take a closer look at a real-world example involving Clickseek, a leading digital marketing agency focused on business growth and SEO, assisted a B2B SaaS client in achieving their goal of increasing organic leads and driving global traffic.
Client Details:
INDUSTRY:
B2B SaaS
PROJECT:
Website Development & SEO
TARGET MARKET:
USA & UAE
GOAL:
Increase Organic Leads And Drive Traffic To Global Website 
Our client, operating in the technology sector and targeting audiences in the USA, UAE, and India, faced several challenges:
The Client's Challenges
Increase Traffic to a Newly Built Global Website:

One of the client's primary challenges was driving traffic to their newly launched global website. In the competitive B2B SaaS sector, where visibility is key, attracting the right audience can be a daunting task.

Convert Visits to Leads:

Traffic alone doesn't guarantee success. The client aimed to convert these website visits into valuable leads – potential customers genuinely interested in their services.

Organically Increase Non-Brand Related Traffic:

While brand-related traffic is valuable, the client wanted to diversify their sources of traffic. They sought to increase non-brand-related traffic organically, expanding their reach to a wider audience.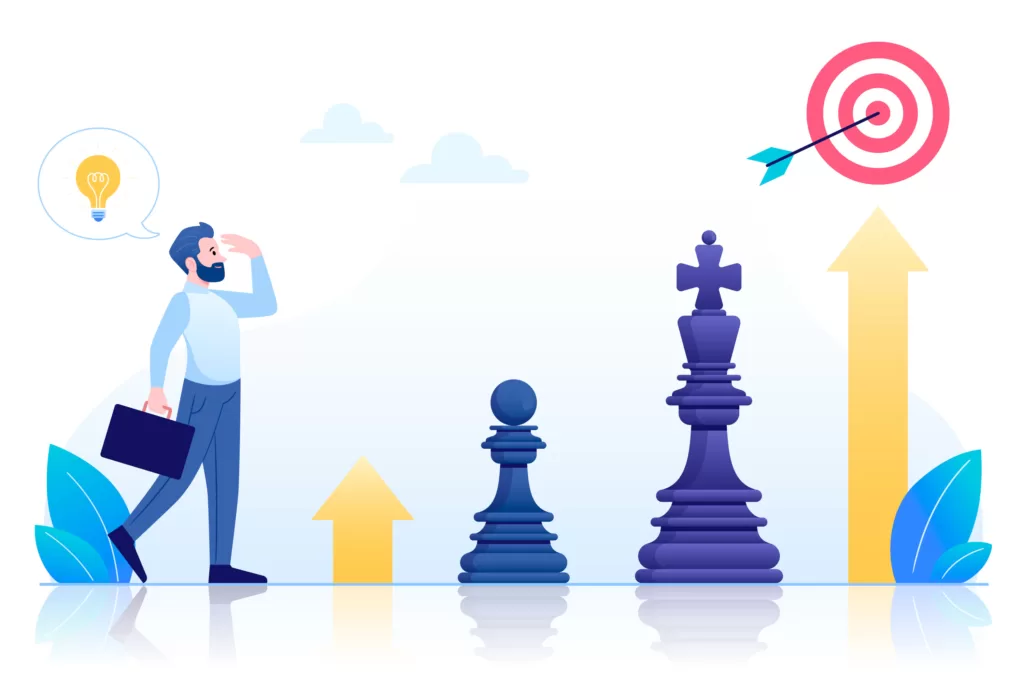 The Clickseek Strategy:
Clickseek, being a digital marketing agency with expertise in SEO services and organic marketing, devised a comprehensive B2B SaaS strategy to address these challenges:
Technical audit to optimize the website for non-branded keywords:

Clickseek conducted a thorough technical audit of the client's website. This audit aimed to make the site flawless and more search engine-friendly, allowing it to rank better for non-branded keywords. This step is crucial in capturing a wider audience actively searching for B2B SaaS solutions.

Changes to custom CMS:

Made necessary changes to the client's custom Content Management System (CMS). These changes streamlined the website's performance, making it more responsive and user-friendly.

Combined content outreach and social media sharing:

Clickseek employed a dual approach to increase non-brand traffic. Initiated a content outreach campaign to secure backlinks from reputable websites in the industry, boosting the client's domain authority. Simultaneously, leveraged social media platforms to share valuable content, ensuring direct visibility to the target audience. This not only improved website traffic but also helped develop valuable relationships within the industry.

Publishing fresh content and sharing it on social media: Maintaining an active online presence is essential. Clickseek ensured a constant flow of fresh, relevant content on the client's website. This approach kept the online community engaged, facilitated more indexing by search engines, and contributed to the website's improved SEO rankings.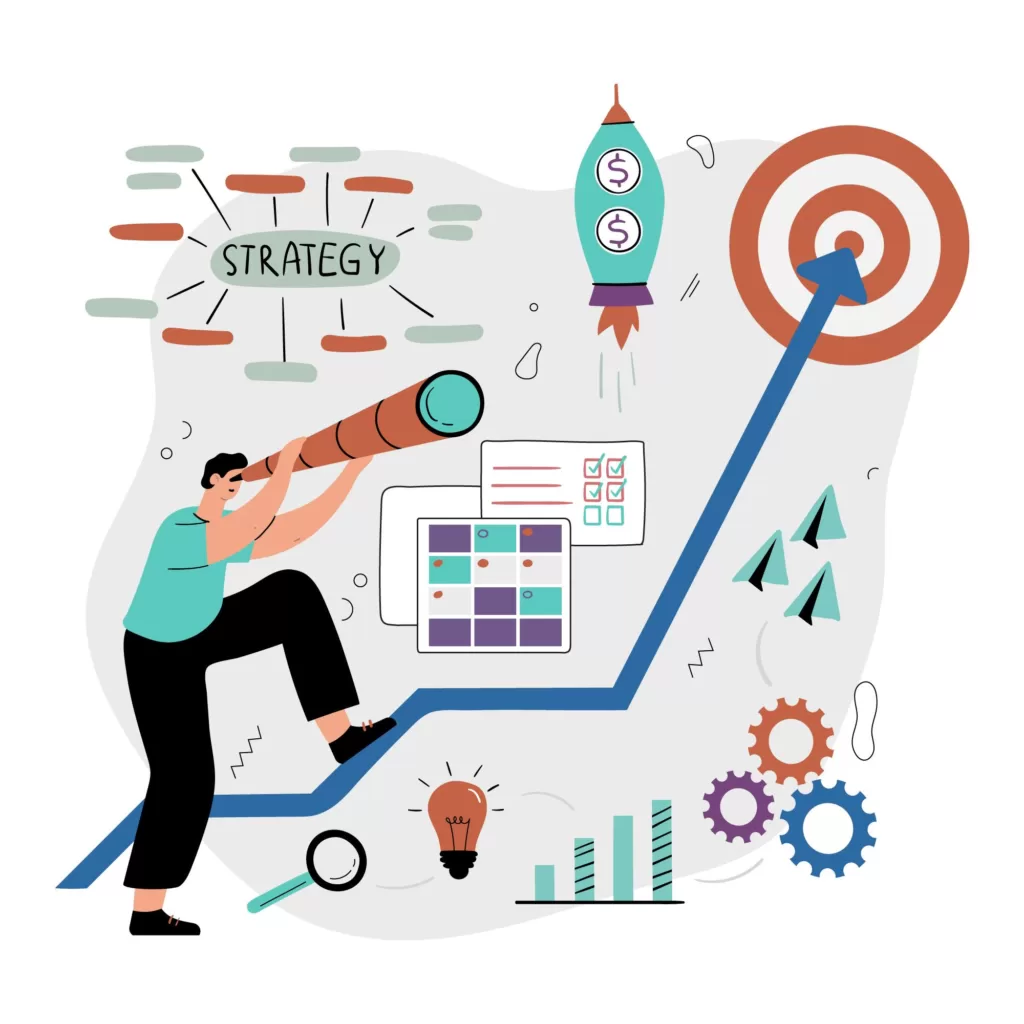 Increase in Organic Traffic​
A remarkable increase in organic traffic within just three months, reflecting the success of SEO and content efforts.
1,984
keywords ranked
 keywords ranked within five months, a testament to the effectiveness of the keyword optimization strategy.
increase in organic leads
A substantia increase in organic leads, demonstrating the transformation of website visitors into potential customers.
This success story offers valuable insights into the world of organic marketing for B2B SaaS:

Technical Audits are Fundamental
Performing a technical audit is not just about fixing glitches; it's about creating a flawless and search engine-friendly website. This forms the foundation for organic growth.

Content Outreach and Social Media are Invaluable
Content outreach and social media sharing are potent tools. They not only ensure your content reaches the right audience but also foster essential relationships within your industry.

Consistent Content is King
Maintaining a constant flow of fresh, engaging content is vital. It keeps your community engaged, improves indexing, and helps your website rank prominently in search engine results.
In conclusion, Clickseek's expertise in organic marketing played a pivotal role in helping their B2B SaaS client achieve their goals. This case study highlights the immense potential of organic marketing strategies in driving global traffic and increasing organic leads, providing a roadmap for other businesses looking to harness the power of organic marketing in the digital landscape.
Can Clickseek's organic marketing strategies work for businesses outside the B2B SaaS industry?
Absolutely! While this case study focuses on B2B SaaS, Clickseek's organic marketing strategies can be tailored to suit various industries and businesses seeking online growth.
How long does it typically take to see results from an organic marketing strategy like the one Clickseek implemented?
The timeline for results can vary depending on factors like industry competitiveness and the starting point of the website. Clickseek achieved significant results within a few months, but it's essential to view organic marketing as a long-term investment.
Is social media sharing really that impactful for B2B businesses like SaaS?
Yes, social media can be highly impactful for B2B businesses. It helps in building industry relationships, increasing brand visibility, and sharing valuable content that resonates with your target audience.
What role does keyword research play in organic marketing success?
Keyword research is fundamental as it guides your content creation and optimization efforts. It ensures you are targeting the right keywords to attract your desired audience.
Are technical audits necessary for every website, or is it more relevant for specific industries?
Technical audits are beneficial for all websites. They identify and address issues that could hinder search engine visibility and user experience. It's especially crucial when expanding your audience beyond your brand name.
We would love to hear your aspiration and will work with you to make them true. Please feel free to get in touch with us and we will talk soon