Accelerate the SEO Ranks: Enhancing Financial Website Performance with Mobile Optimization
In today's digital era, where every click counts, optimizing the online presence of financial websites is more crucial than ever. In this case study, we delve into how Clickseek, a digital marketing agency for business growth, tackled the challenges of increasing organic traffic, SEO ranking and improving keyword rankings for one of our finance industry clients, with a target audience spanning the USA, UK, and UAE.
Client Details:
INDUSTRY:
Finance
PROJECT:
Mobile SEO 
TARGET MARKET:
US, UAE and UK
GOAL:
Increase Organic Traffic And Improve Keyword Rank
The Challenges: Navigating the Financial Landscape
The finance industry is a highly competitive arena, and our client faced several daunting challenges:
Improve Traffic from Organic Search
The client, operating in the finance sector, faced a common challenge: limited organic traffic. Their website needed a boost in visibility, and organic search was the key to unlocking a broader audience.
Improve Ranking for Main Keywords
To stand out in the competitive finance industry, achieving top rankings for crucial keywords was imperative. Clickseek had to strategize how to secure these coveted positions 
With the goal of enhancing user engagement and conversions, the client aimed to increase sign-ups on their platform. This required a strategic approach to content and user experience an area where creating a search-friendly website plays a pivotal role.
While the client had a solid presence, expanding their reach globally was a part of their growth strategy. Clickseek needed to devise a plan that would elevate the client's brand on an international scale.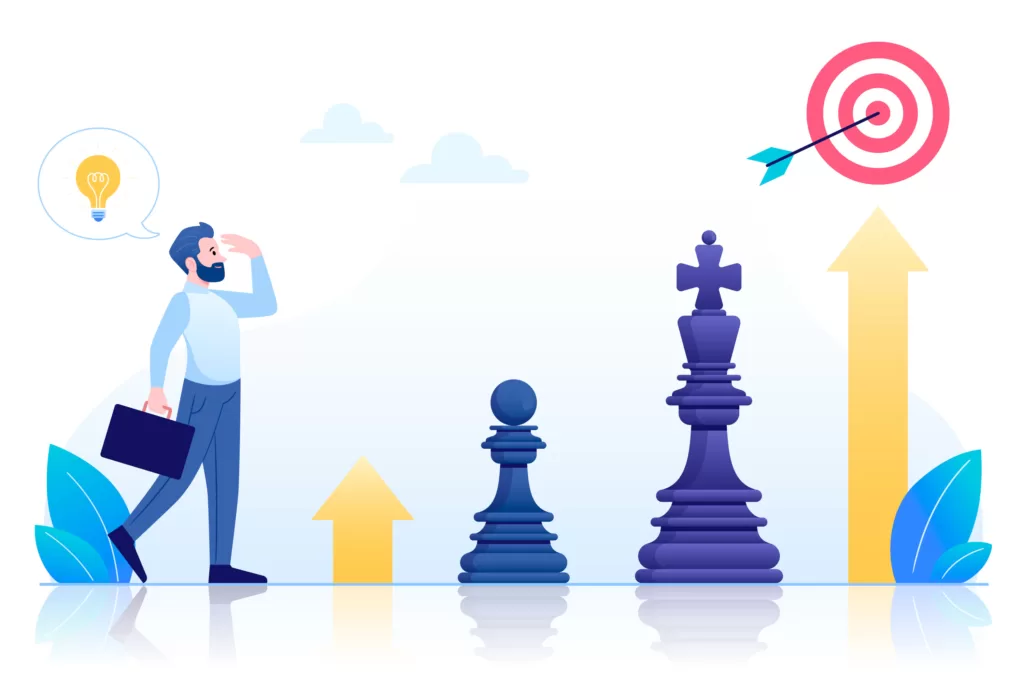 The Clickseek Strategy: Unveiling Success
Clickseek devised a comprehensive strategy that harnessed the power of SEO to tackle these challenges head-on:
Long-Tail Keyword Research
Clickseek recognized the power of long-tail keywords. Extensive research was conducted to identify specific, less competitive keywords that aligned with the client's offerings. These keywords had the potential to bring in not just traffic but highly targeted and engaged users.
Website Structure Refinement
A robust website structure is the foundation of effective SEO. Clickseek revamped the client's website structure to make it more intuitive, user-friendly, and search engine-friendly. This laid the groundwork for improved traffic and rankings.
Optimizing the Site for Mobile
Mobile optimization was a non-negotiable element of the strategy. With mobile internet usage on the rise, Clickseek ensured that the client's website was not just responsive but provided an exceptional user experience on mobile devices.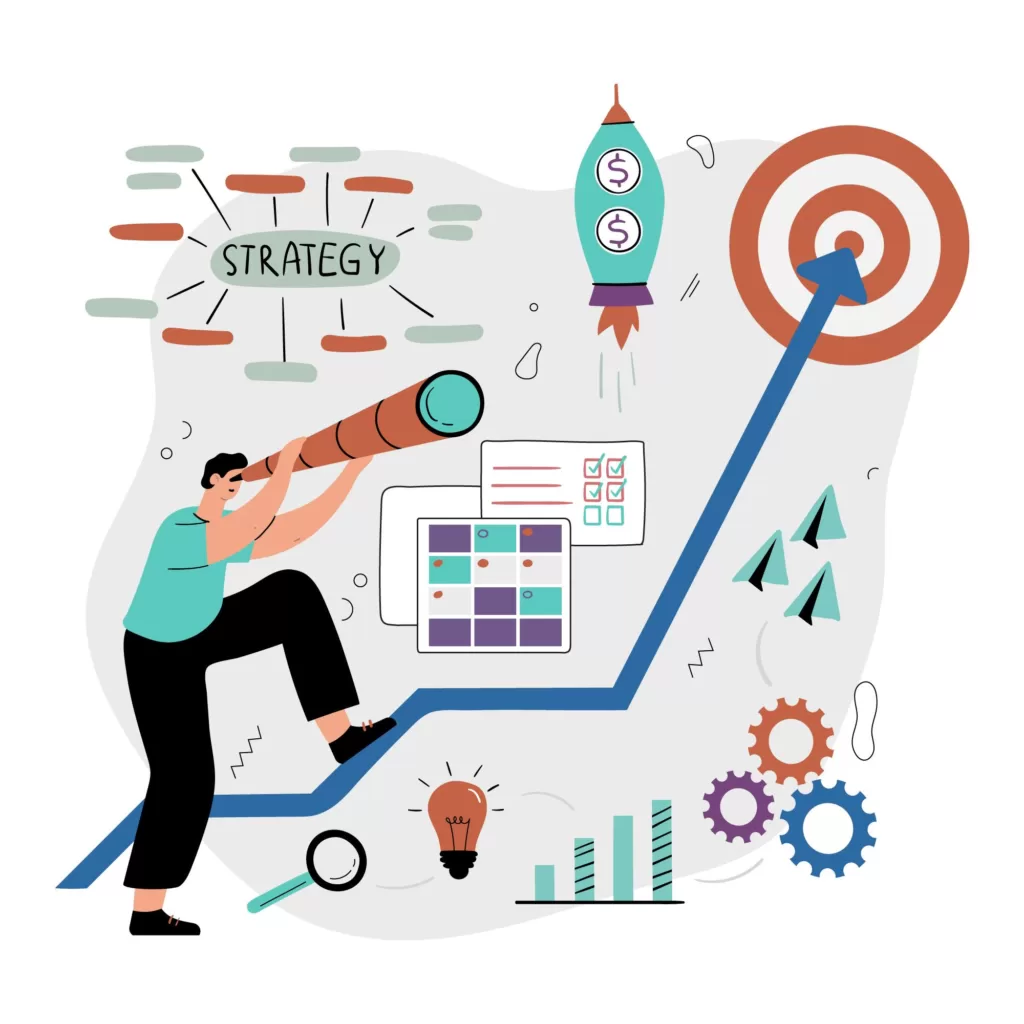 The Impact: Measurable Success
Increase in Organic Traffic​
Clickseek's strategic use of long-tail keywords, coupled with website structure refinement, led to a substantial increase in organic traffic.
28
Keywords Moved to No.1
Clickseek's meticulous keyword optimization catapulted 28 important keywords to the coveted top position in search engine rankings.
Increase in Mobile Traffic
 The client witnessed a remarkable 229% surge in mobile traffic, reaffirming the importance of catering to the mobile audience.
This case study holds valuable insights for financial websites seeking to enhance their SEO and online presence:

Leverage Long-Tail Keywords
Long-tail keywords can be a game-changer in the finance industry. They offer increased search volume, higher click-through rates, and quicker rankings.

Embrace Mobile Optimization
Mobile users are here to stay. Optimizing your website for mobile is not just a trend; it's a necessity to reach a broader audience.

Structure Your Website Strategically
A well-structured website enhances user experience, generates more traffic, and attracts internal and external links – all essential elements of SEO success.
Clickseek's success story with this finance industry client demonstrates that in the world of SEO, the path to growth is both challenging and rewarding. We specialize in delivering tangible results through our expertise in SEO services. J If you're ready to achieve similar SEO success factors for your business, contact us today. Let's embark on your journey to digital success together!
FAQs on Financial Website SEO and Mobile Optimization
How long does it take to see results from long-tail keyword optimization?
The time it takes to see results from long-tail keyword optimization can vary, but many businesses start seeing improvements in search rankings and traffic within a few months of implementing a well-structured strategy.
Is mobile optimization necessary for all types of businesses?
Yes, mobile optimization is essential for all businesses. With the increasing use of smartphones, mobile traffic accounts for a significant portion of online users. Failing to optimize for mobile can result in a poor user experience and lost opportunities.
What are the key elements of a well-structured website for SEO?
A well-structured website for SEO should have clear navigation, a logical hierarchy of pages, optimized URLs, and a sitemap. It should also include relevant internal links to help users and search engines navigate the site efficiently.
Can mobile optimization positively impact my website's SEO?
Yes, mobile optimization can have a significant positive impact on your website's SEO. Google prioritizes mobile-friendly websites, so optimizing for mobile can lead to improved search rankings and better user experiences.
How can I build global awareness for my business like Clickseek's client?
To build global awareness, focus on international SEO strategies, including geotargeting, multilingual content, and localized SEO efforts. Engage with audiences in different regions through social media and digital marketing to expand your reach.
We would love to hear your aspiration and will work with you to make them true. Please feel free to get in touch with us and we will talk soon