Exponential Organic Growth for a Luxurious Fashion Brand
In the world of digital marketing, achieving exponential organic growth is the ultimate goal. Imagine if your business could skyrocket like one of our client's social media platforms did in just three months. In this article, we'll explore how Clickseek, a digital marketing agency specializing in growth marketing services, used its expertise to help a struggling client website achieve astounding results in social media reach, brand awareness, and engagement.
Client Details:
INDUSTRY:
Luxury Fashion Brand
PROJECT: 
Social Media Marketing
TARGET MARKET:
India
GOAL:
Increase social reach organically 
Create brand awareness
Improve creative aesthetics
Increase engagement on FB & IG
Challenges:
The client had been posting sporadically without a cohesive strategy. This led to inconsistent messaging and an inability to connect with their target audience effectively.
Not Using Popular Content Formats
The client was missing out on trends and popular content formats, making their posts seem outdated and unappealing to modern social media users.
Without engaging content, the client's posts failed to capture the attention of their audience, resulting in low interaction rates.
There was virtually no interaction between the client and their audience. This lack of engagement made it challenging to build a loyal community.
No Visual Identity Established
A distinct visual identity is crucial for brand recognition. The client lacked a cohesive and appealing visual identity across their social media platforms.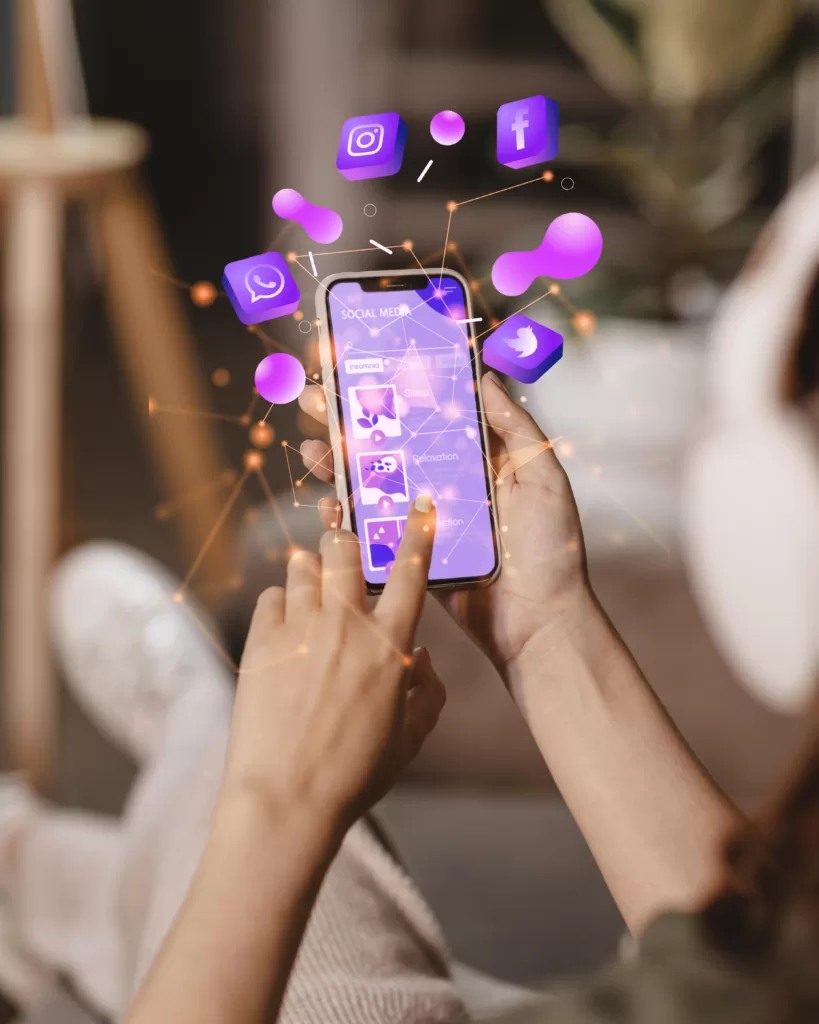 The Clickseek Solution:
Month 1: Optimization
In the first month, Clickseek took a systematic approach to address the client's challenges:
Page Optimizations:

Clickseek revamped the client's social media profiles, optimizing bios, details, and images to make a memorable first impression.

Hashtags Research:

Extensive research was conducted to identify relevant and trending hashtags that could boost discoverability.

Adding Relevant Sections/Highlights:

Creating curated sections and highlights on the profiles to showcase the best content and key information.

Target Audience Research

: Clickseek delved into the client's target audience's content consumption patterns and preferences.

Developing Content Calendar:

A comprehensive content calendar was designed to ensure consistent posting across various platforms.

Story-Based Content:

The team focused on creating engaging stories, reels, posts, and videos to resonate with the audience.
Month 2: Organic Promotion
With a solid foundation in place, Clickseek moved on to the next phase:
Regular Posting:

Clickseek initiated a consistent posting schedule, ensuring a regular flow of creative and relevant content.

Emotional Content:

Reels and short videos were created to capture the emotions of the target audience, making the brand more relatable.

Customer Highlights:

Customer testimonials and thank you notes were incorporated, adding authenticity to the brand's image.

Influencer Engagement:

Clickseek established connections with influential customers, turning them into brand ambassadors. This enhanced credibility and expanded reach.

Local Engagement:

To boost

hyper-local social media marketing

engagement, Clickseek collaborated with local fashion enthusiasts and participated in relevant hashtag conversations.
Month 3: Hyper-Local Activity
In the final phase, Clickseek took a hyper-local approach:
Partnerships

: Clickseek partnered with hyper-local fashion models and icons, leveraging their influence to increase the brand's visibility.

Influencer Collaboration:

Collaborative posts with social media influencers helped to amplify the brand's message and reach.

Moment Marketing:

Clickseek harnessed the power of moment marketing by creating relevant and timely creatives that resonated with the audience.

Interactive Content

: Quizzes and online fashion contests were hosted to encourage active engagement.
Average Engagement Rate Increased
The once-dormant social media profiles were now buzzing with activity, with an engagement rate that surpassed all expectations.
Total Reach in Instagram Increased
Clickseek's strategic efforts propelled the client's brand into the spotlight, expanding its reach to new horizons.
Generated Organic Video Views
The captivating video content created by Clickseek garnered over 2 million organic views, showcasing the power of engaging storytelling.
From this successful case study, several key takeaways emerge:

Strategic Transformation
Clickseek's success demonstrates how a well-planned digital marketing strategy can drive exponential growth by addressing content challenges, embracing popular formats, and engaging the audience.

Emotional Connection Matters
Prioritizing emotional content can enhance social media marketing. Content that connects with emotions drives engagement and fosters brand loyalty.

Hyper-Local Engagement:
The case study underscores the power of hyper-local engagement. Collaborating with local influencers and timely moment marketing can amplify brand visibility and community connection, yielding remarkable outcomes.
In just three months, Clickseek not only achieved the client's objectives but exceeded them exponentially. The client's brand had transformed from a digital wallflower into a social media sensation, all thanks to the strategic expertise and creative prowess of Clickseek.
Now, the question is, can Clickseek help your business achieve the same level of success? The answer is a resounding yes. If your business is seeking exponential organic growth, look no further than Clickseek – the digital marketing agency that turns dreams into reality.
How can I choose the right digital marketing agency like Clickseek for my business?
Choosing the right agency involves assessing their expertise, past results, and compatibility with your business goals. Clickseek's success story demonstrates their ability to drive exponential growth.
What role does emotional content play in social media marketing?
Emotional content connects with the audience on a personal level, making your brand more relatable and memorable. It can evoke emotions that lead to engagement and brand loyalty.
How can I measure the success of my social media marketing efforts?
Success can be measured through various metrics, including engagement rates, reach, conversions, and ROI. A digital marketing agency like Clickseek can help you set and achieve specific goals.
Is hyper-local marketing essential for businesses?
Hyper-local marketing can be highly effective, especially for businesses targeting specific geographic areas or niches. It allows you to connect with your local community and build a loyal customer base.
Can Clickseek's strategies be customized for different industries?
Yes, Clickseek's expertise in digital marketing can be tailored to suit the needs and goals of businesses in various industries. Their strategies are adaptable and designed for maximum impact.
We would love to hear your aspiration and will work with you to make them true. Please feel free to get in touch with us and we will talk soon