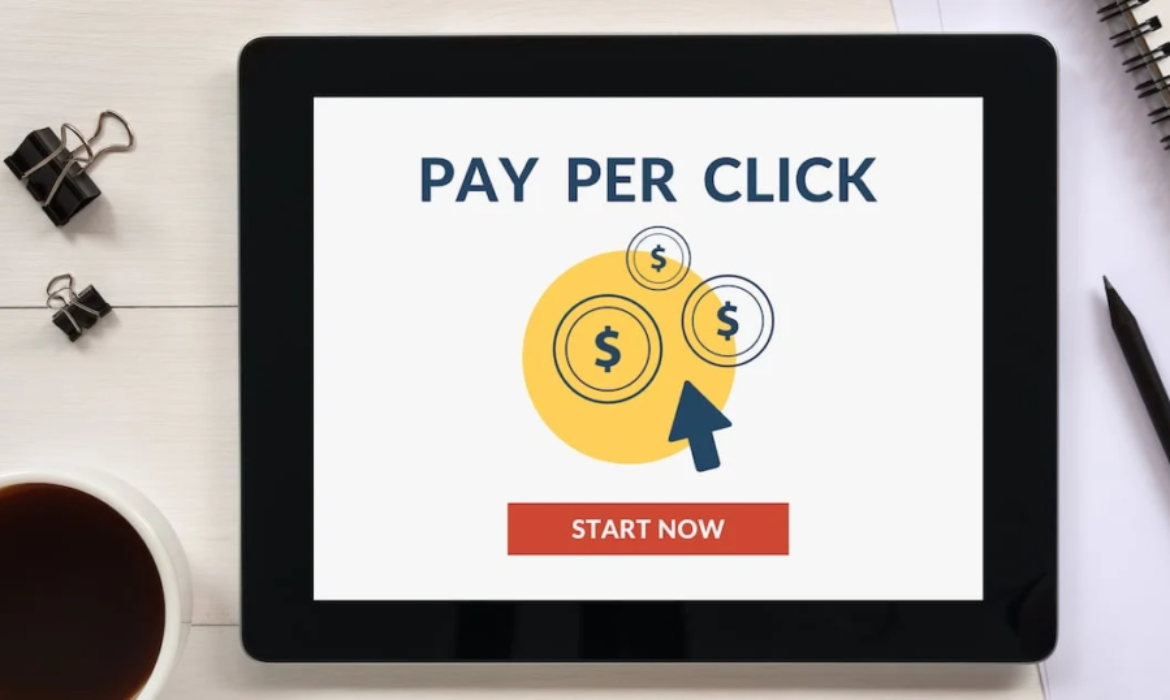 Pay-per-click (PPC) marketing can be a game-changer for your business when executed effectively. In this comprehensive guide, we will walk you through each step of crafting a winning PPC marketing strategy that not only drives traffic but also delivers a substantial return on investment (ROI). So, let's dive right in!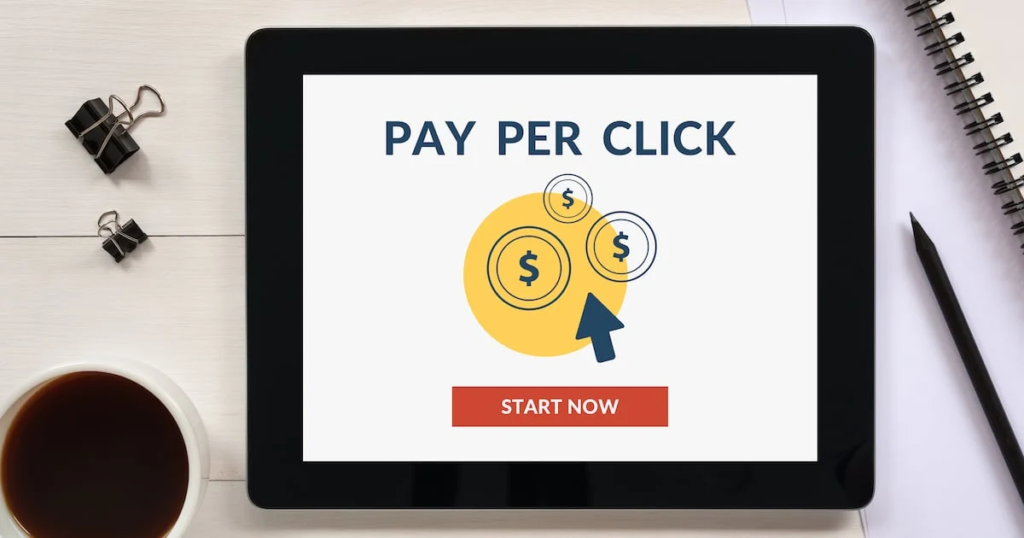 Understanding PPC Marketing
What is PPC Marketing?
PPC marketing, also known as paid search advertising, is a digital advertising model where advertisers pay a fee each time their ad is clicked. It's like an online auction for ad placements. The key players here are search engines like Google, social media marketing platforms such as Facebook, and websites with ad space. When someone searches for a keyword related to your business, your ad appears, and if they click on it, you pay for that click.
Benefits of PPC Marketing
The benefits of PPC marketing are numerous. Consider this: for every $1 spent on Google Ads, businesses earn an average of $2 in revenue. Here's why PPC is worth your investment:
Immediate Visibility: Unlike organic SEO ranking, which can take months to show results, PPC ads get you to the top of search results instantly.
Budget Control: You decide how much you want to spend daily or monthly, ensuring you stay within your budget.
Precise Targeting: With PPC, you can target specific demographics, locations, and even the time of day your ads appear.
Setting Clear Goals
Defining Your Objectives
To kickstart your PPC journey, you need clear objectives. For instance, if you're an e-commerce store, your goal might be to increase sales by 20% in the next quarter. If you're a local service provider, your aim could be to generate 50 new leads per month. Having specific, measurable goals helps you tailor your strategy accordingly.
Budget Allocation
Setting a budget can be tricky, but it's crucial. Let's say you have a monthly budget of $1,000. You might allocate $500 to Google Ads and $500 to Facebook Ads. This balance can vary depending on your audience and which platform performs better for your business.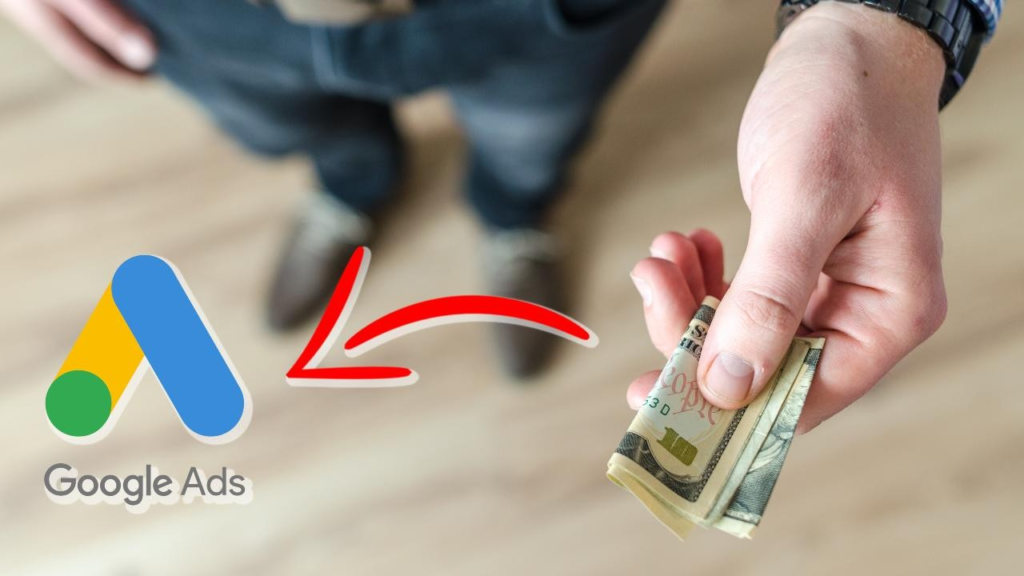 Keyword Research
Identifying Relevant Keywords
Keyword research is the heartbeat of your PPC campaign. Tools like Google Keyword Planner can help you find keywords relevant to your business. For instance, if you sell organic skincare products, you'll want to target keywords like "organic skincare," "natural skincare," and "best organic moisturizer."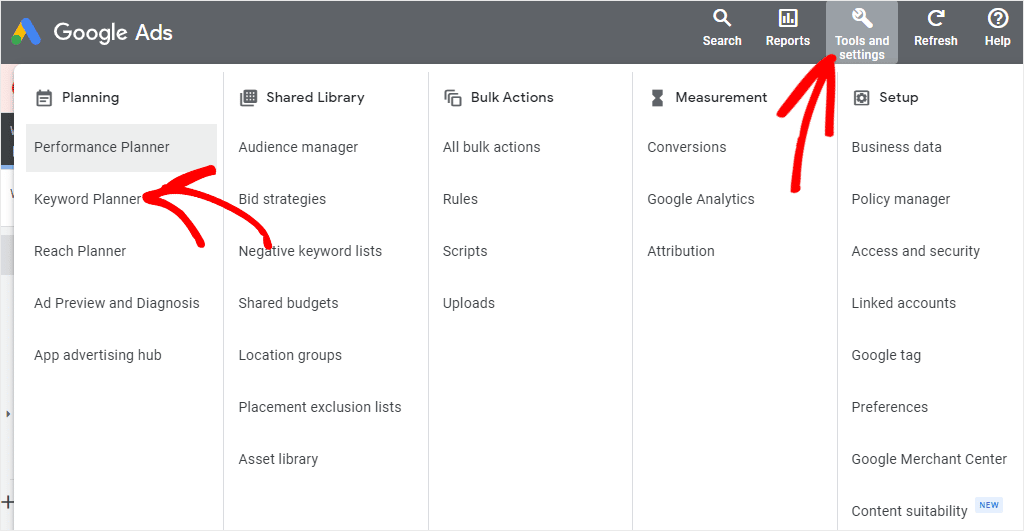 Competitor Analysis
Spying on your competitors can provide a goldmine of information. Tools like SEMrush allow you to see which keywords your competitors are targeting and what ads they're running. It's a treasure trove of insights to improve your strategy.
Crafting Compelling Ad Copy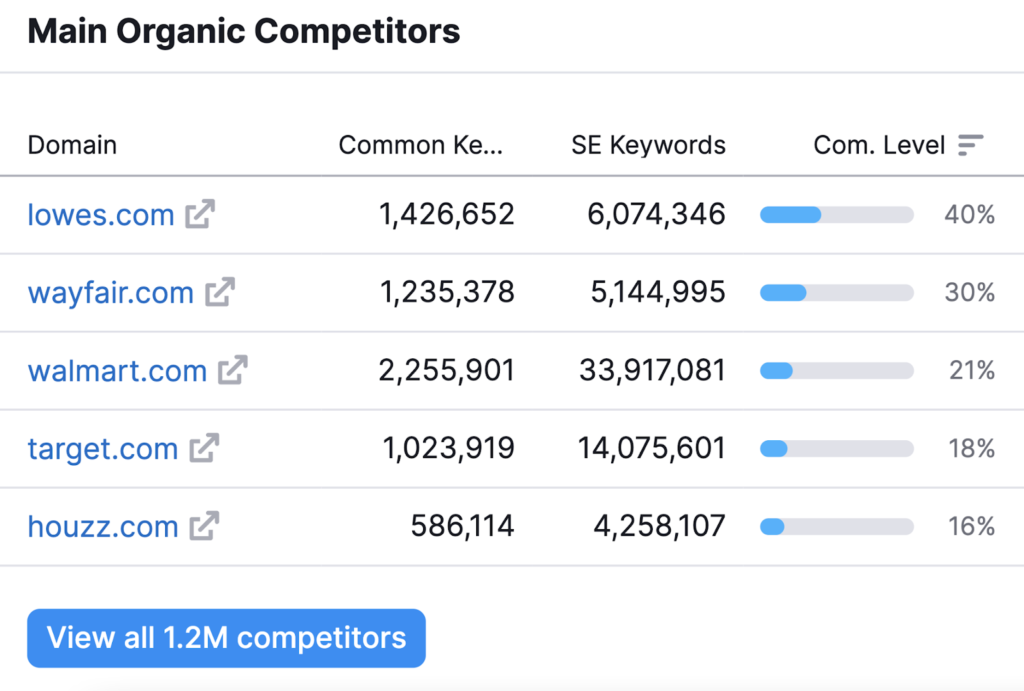 Writing Engaging Headlines
Your ad's headline is your first impression. For example, if you're a fitness trainer, a compelling headline might be "Get Fit Fast: Personal Training Experts."
Creating Persuasive Ad Descriptions
The ad description is your chance to tell users why they should choose your product or service. Use persuasive language and highlight benefits. "Achieve Your Dream Smile – Book Your Free Consultation Today!"
Optimizing Landing Pages
Design and Layout
Imagine clicking on an ad for the latest smartphones, and the landing page is cluttered and confusing. That's a recipe for high bounce rates. Ensure your landing page is clean, easy to navigate, and provides a seamless user experience.
Ensuring Mobile-Friendliness
Mobile users make up a significant portion of internet traffic. Your landing page must be mobile-responsive. Google also rewards mobile-friendly pages with better ad placements.
Structuring Your PPC Campaign
Campaigns, Ad Groups, and Keywords
Organize your PPC campaign into logical groups. If you're an electronics retailer, you might have campaigned for "Smartphones," "Laptops," and "Accessories." Within each campaign, create ad groups for specific product categories.
Ad Extensions
Ad extensions enhance your ad's visibility. They include additional information like phone numbers, links to specific pages, or even product images. Use them to make your ads more compelling.
Setting Bids and Budgets
Manual vs. Automated Bidding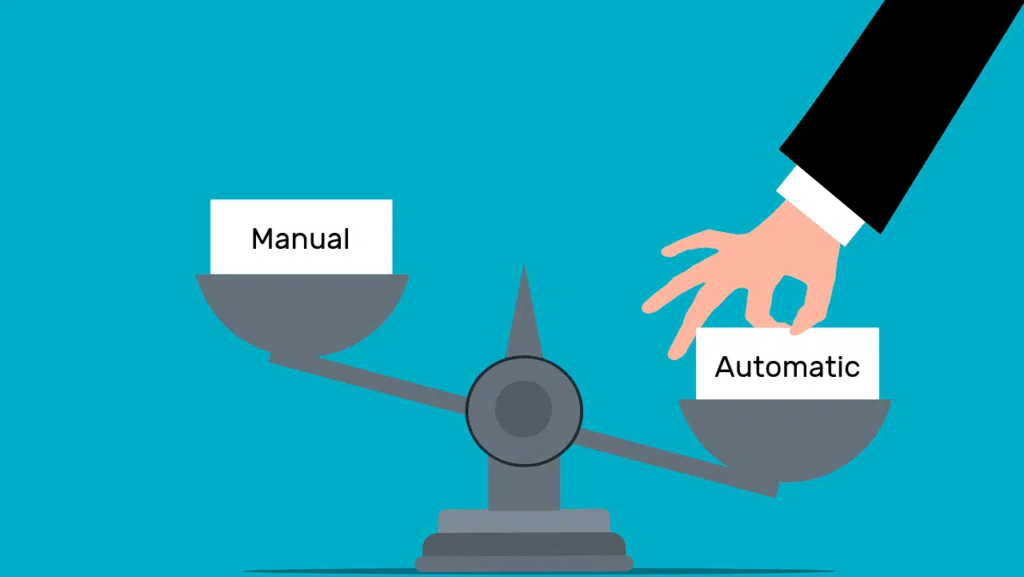 Bidding strategies can make or break your campaign. If you want more control, opt for manual bidding. If you prefer a hands-off approach, automated bidding can save time and optimize for specific goals, like maximizing clicks or conversions.
Ad Scheduling
Timing is crucial. If you run a restaurant, you'd want your ads to appear during lunch and dinner hours. Use ad scheduling to reach your audience when they're most likely to convert.
Monitoring and Analytics
Tracking Conversions
Tracking conversions is vital to measure the success of your PPC marketing strategy efforts. Know which keywords and ads are driving sales or leads. Tools like Google Analytics and Google Ads conversion tracking can provide valuable insights.
A/B Testing
A/B testing involves creating two versions of your ad or landing page to see which performs better. For instance, you might test two headlines to see which one gets more clicks. It's a data-driven way to refine your campaigns.
Continuous Optimization
Quality Score Improvement
A high-quality Score can lower your ad costs and improve ad positions. Google assigns a score based on ad relevance, landing page quality, and click-through rate. Regularly optimize your campaigns to boost this score.
Negative Keywords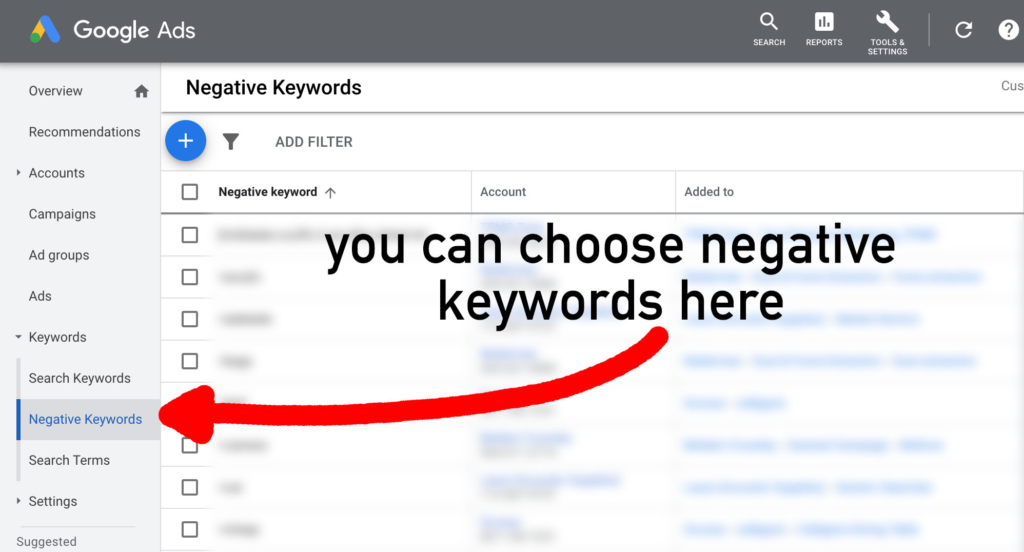 Negative keywords prevent your ads from showing for irrelevant searches. If you're selling high-end watches, you might add "cheap" as a negative keyword to filter out users looking for inexpensive options.
Adapting to Market Trends
Seasonal Adjustments
Market trends evolve with the seasons. For instance, if you sell winter clothing, your PPC marketing strategy will differ in summer. Be prepared to adjust your ad copy and targeting accordingly.
Competitor Analysis
Keep a close eye on your competitors. If a competitor launches a new product or runs a special offer, you might need to adjust your strategy to stay competitive.
Scaling Your PPC Strategy
Expanding Your Reach
As your business grows, so should your PPC strategy. Consider expanding to new markets, targeting more keywords, or exploring new ad formats.
Multi-Channel Integration
PPC can complement other marketing channels like SEO and social media. For instance, use PPC marketing strategy to boost a product launch, then leverage SEO for long-term organic traffic.
Measuring ROI
Calculating Return on Investment
Ultimately, your PPC campaigns should be profitable. To calculate ROI, subtract your PPC costs from your revenue generated by PPC. A positive ROI means your campaigns are effective.
Adjusting Strategy for Better ROI
If your ROI isn't meeting your expectations, don't be afraid to adjust your strategy. Experiment with new keywords, ad copy, or landing page designs until you see improved results.
Avoiding Common Mistakes
Overspending
Overspending is a common pitfall in PPC. Regularly review your budget and make adjustments to avoid overspending while maintaining your desired results.
Ignoring Negative Feedback
Feedback, even when negative, is valuable. Listen to your audience, address concerns, and use feedback to refine your PPC campaigns for better performance.
Conclusion
Creating an effective PPC marketing strategy is an ongoing journey that requires continuous learning and adaptation. By following this step-by-step guide, you'll be well-equipped to build and refine your PPC campaigns for maximum impact.
For expert guidance, consider partnering with Clickseek, your trusted digital marketing agency. We specialize in PPC services or PPC marketing strategy designed to drive growth for your business. With Clickseek, you're on the path to PPC success.
FAQS
1. What is the difference between PPC and SEO?
Answer: PPC (Pay-Per-Click) involves paying for ad placements, and you're charged when someone clicks on your ad. SEO (Search Engine Optimization) focuses on optimizing your website to rank higher organically in search results.
2. How do I determine the right budget for my PPC campaign?
Answer: Your budget depends on your business goals and industry competition. Start with a budget you're comfortable with and adjust as you monitor the performance of your campaigns.
3. Can PPC work for small businesses with a limited budget?
Answer: Absolutely! With careful keyword selection, targeting, and strategic planning, small businesses can achieve meaningful results from PPC even with a modest budget.
4. What is Quality Score, and why does it matter in PPC?
Answer: Quality Score is a metric used by search engines to measure the relevance and quality of your ads. A higher Quality Score can lead to lower costs and better ad placements.
5. How often should I update my PPC marketing strategy?
Answer: Regular monitoring is essential. Consider updating your strategy monthly, especially if you notice changes in performance, market trends, or if you want to test new approaches.